About
By participating in this certificate program, students from various academic backgrounds have the opportunity to come together with a common focus—a commitment to developing an understanding of various facets of the global village, gaining international experience, and becoming more aware and active as global citizens.
---
Quick facts
You can enter this program directly from high school
You can begin this program off-campus
This Certificate in Global Studies is offered by the University of Saskatchewan's College of Arts and Science. You may earn the certificate on its own, concurrently with a degree, or after having already received a degree from here or another institution. 
This certificate program:
Encourages you to participate in study abroad experiences, provides you with opportunities to engage in international experiential learning, and supports you bringing what is learned abroad to your classrooms in Canada upon your return.
Encourages you to learn actively, think broadly, act ethically, and engage respectfully.
Provides you with official documentation that you have demonstrated an above average commitment and dedication to becoming aware and active as global citizens.
What you will learn
You will study political, economic and social dimensions of globalization and specific contemporary global issues. You will examine various aspects of global citizenship, cultural globalization, cultural plurality and coexistence.
This certificate requires the completion of the following 15-18 credit units:
One language course or demonstrated language competency
Three-course electives from defined clusters (maximum of 6 credit-units from one cluster)
The Course and Program Catalogue has the complete and official listing of required classes and their descriptions for this program.
IS 110: Global Issues
Today, the lives of individuals and communities are increasingly shaped by political, social and economic forces that are of global scope. This course examines the complex relationship between the "local' and the "global' by exploring the processes of globalization and the manner in which these affect the prospects of diverse societies around the world. It explores these dynamics in issues such as international law, global governance institutions, non-governmental organizations, terrorism and security, global public health, environmental policy, international trade, foreign aid and development, and the experiences of Indigenous peoples, migrants, and refugees.
IS 201: Global Citizenship Cultures and Coexistence
The objective of this course is to introduce students to various aspects of global citizenship, global cultures and coexistence. Special emphasis is devoted to two important and interrelated questions. First, what are or what should be the roles, rights and responsibilities of individual and groups in an increasingly globalized world? Second, what are the implications of cultural plurality for a globalized world, and vice versa? Third, what forms and degrees of coexistence have emerged to date and will likely emerge in the future? This course will facilitate efforts of students to answer such questions.
IS 202: Global Experiential and Cultural Learning
This zero credit unit course is designed to recognize global experiential learning acquired by students through various means deemed valid by the Program Director or Coordinator/Administrator, including: (a) studying abroad; (b) completing an internship abroad with a bona fide international, regional or local organization; or (c) working or serving abroad with any governmental or non-governmental agency or corporate entity. An alternative means of meeting the global experiential learning requirements of this course is to serve as an intern or a volunteer for at least sixty hours with any agency or company that deals with international issues, relations, immigrants, or international students, or any other organization that provides students with learning opportunities that provide them with valuable insights on global issues deemed valid by the program Director or Coordinator/Administrator. In addition to experiential learning, this course will also provide students with materials and assignments related to cultural learning designed to develop what is commonly referred to as cultural competency.
For Current Students
The certificate can be taken before, during, or after your program of study. It will help you stand out from others in the field
For Exchange Students
Complete a university certificate within one year and be able to participate in graduation ceremonies.
For the Wider Saskatchewan Community
Demonstrate international competency to open new career opportunities. 
For Hands-on experience
Encourages you to participate in study abroad experiences and provides you with opportunities to study and engage in experiential learning outside of Canada, and to bring what you have learned outside of Canada to where you work/study. 
Careers
Career opportunities available as a result of students taking this certificate will vary widely based on the degree program chosen by the student.
Possibilities include:
Diplomat
Foreign affairs advisor
Foreign services officer
International trade officer
Legislative aide
Consultant
English as a second language teacher
Consular assistant
Non-governmental organizations
International volunteer
Tuition estimates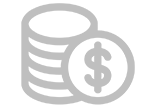 | | Canadian students | International students |
| --- | --- | --- |
| Tuition | $689.40 per 3 credit unit class | $2,481.84 per 3 credit unit class |
| Student fees | $1,050 per year | $1,050 per year |
Tuition will vary depending on the type and number of classes you take in a year. This estimate reflects a typical amount you could expect to pay per class (2022-2023 Canadian dollar rates).
Student fees are used to fund specific student benefits, including health, vision and dental coverage, a bus pass, recreational programs and fitness centre access. This estimate reflects the price you would pay if you are a full-time student.
The cost of books and supplies varies widely depending on the courses you choose. It is recommended that you budget between $1,500-$2,500 for this program.
Admission requirements and deadlines
Deadlines

Start term
Application Deadline
International Deadline
Winter
January 2023
Dec 1, 2022
Documents due: Dec 15, 2022
Sep 1, 2022
Documents due: Oct 1, 2022
Spring
May 2023
Apr 1, 2023
Documents due: May 1, 2023
Feb 1, 2023
Documents due: Mar 1, 2023
Summer
July 2023
May 1, 2023
Documents due: Jun 1, 2023
Mar 1, 2023
Documents due: Apr 1, 2023
Fall
September 2023
Aug 15, 2023
Documents due: Aug 15, 2023
May 1, 2023
Documents due: Jun 1, 2023
Winter
January 2024
Dec 1, 2023
Documents due: Dec 15, 2023
Sep 1, 2023
Documents due: Oct 1, 2023
Ready to apply?
If you are a current USask student, consult your academic advisor regarding enrolling in this program.
To apply to this program as a new student, please apply for admission to any undergraduate program in the College of Arts and Science and after you are admitted, declare your plans to the college.