About
Learn about the world around you as you develop a broad understanding of international events and complex challenges involving peace and conflict, poverty and development, social justice and the environment.
---
Quick facts
Four year degree
Full or part-time program
You can enter this program directly from high school
You can begin this program off-campus
What you will learn
This program will equip you with global literacy and key insights into our interconnected world. You will take classes that explore government, business, culture, the environment, politics and international aspects of law, science, conflict and development. You will learn about inequality globally, challenges to cooperation among states, and the reasons for and complexity of crises and conflicts. You will understand and engage with some of the world's most pressing issues.
A first-year schedule sample
This degree program is flexible and offers you the opportunity to take courses in many different subject areas. Here's what a typical first-year schedule might look like:
Course
Description

Fall Term
IS 110a
Global Issues
ENG 114b
Literature and Composition Reading Culture
INDG 107d
History Matters Ideas and Culture
ECON 111a,d
Introductory Microeconomics
SPAN 114e
Elementary Spanish I

Winter Term
ECON 114a,d
Introductory Macroeconomics
HIST 145e
History Matters War Violence and Politics
ANTH 111a
Intermediate French II
POLS 112e
Justice and Injustice in Politics and Law
SPAN 117e
Elementary Spanish II
a Required or eligible course for the major
b One of the course options to complete the English Language Writing Requirement
c One of the course options to complete the Indigenous Learning Requirement
d ECON 111 and 114 are required for the major and fulfill the Quantitative Reasoning Requirement
e One of the course options which may be used in the Breadth, Cognate, and/or Electives Requirements

The Course and Program Catalogue has the complete and official listing of required classes and their descriptions for this program.
IS 110: Global Issues
Today, the lives of individuals and communities are increasingly shaped by political, social and economic forces that are of global scope. This course examines the complex relationship between the "local' and the "global' by exploring the processes of globalization and the manner in which these affect the prospects of diverse societies around the world. It explores these dynamics in issues such as international law, global governance institutions, non-governmental organizations, terrorism and security, global public health, environmental policy, international trade, foreign aid and development, and the experiences of Indigenous peoples, migrants, and refugees.
IS 211: Introduction to International Studies Development
This course introduces students to key themes in international development. In an interconnected and interdependent world, it is imperative to understand the conditions under which a majority of the world lives, how these conditions have come to be, and what is being done to address concerns of inequity and poverty. Themes of colonialism, globalization, gender, debt, trade, democracy, sustainable development, migration, health, education, and emerging powers are explored. To make sense of such a diverse and complex set of issues, the course has three primary objectives: first, to contextualize international development into its historical setting; second, to introduce the theories which seek to understand and explain international development; and third, to apply these theoretical constructs to specific issues and cases of international development.
IS 401: International Cooperation and Conflict
This seminar explores the contribution that interdisciplinary theory and research make toward understanding international issues, particularly international cooperation and conflict. Topics will include nationalism and ethnicity, the role of international organizations in conflict resolution and democratization, human rights, militarism and peacekeeping.
Interdisciplinary
You will choose courses from anthropology, economics, geography, history, languages, law, Indigenous studies, political studies, sociology and women's & gender studies.
Study abroad
You will be strongly encouraged to engage directly with international issues by taking advantage of study abroad programs offered in many countries.
Hand-on experience
You will have the opportunity to become actively engaged with community-based organizations locally or abroad. This experience will help you reflect on our responsibilities as engaged global citizens to work in support of social justice. 
Careers
Some career opportunities include:
Diplomat
Export or import sales manager
Foreign affairs advisor
Foreign services officer
Immigration officer
International trade officer
Legislative aide
Consultant on international issues for businesses and organizations
English as a second language teacher
Consular assistant
International affairs reporter
NGO officer
Humanitarian assistance provider
Tuition estimates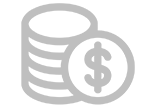 | | Canadian students | International students |
| --- | --- | --- |
| Tuition | $7,257 | $30,480 |
| Student fees | $1,089 | $1,089 |
| Books | $1,500 | $1,500 |
| Total | $9,846 | $33,069 |
Tuition will vary depending on the type and number of classes you take in a year. This estimate reflects a typical amount you could expect to pay in your first year if you enroll in a full course load, the maximum number of courses allowed (2023-2024 Canadian dollar rates).
Student fees are used to fund specific student benefits, including health, vision and dental coverage, a bus pass, recreational programs and fitness centre access.
The cost of books and supplies varies widely depending on the courses you choose. It is recommended that you budget between $1,500-$2,500 per year.
Program options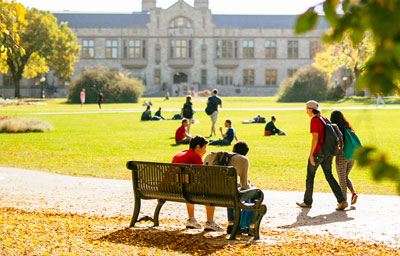 These Bachelor of Arts (B.A.) International Studies degrees are offered by the University of Saskatchewan's College of Arts and Science:
You should consult with an academic advisor in the college when you begin your studies to decide if you want a four-year or honours degree.
Admission requirements and deadlines
Deadlines

Start term
Application Deadline
International Deadline
Winter
January 2024
Dec 1, 2023
Documents due: Dec 15, 2023
Sep 1, 2023
Documents due: Oct 1, 2023
Spring
May 2024
Apr 1, 2024
Documents due: May 1, 2024
Feb 1, 2024
Documents due: Mar 1, 2024
Summer
July 2024
May 1, 2024
Documents due: Jun 1, 2024
Mar 1, 2024
Documents due: Apr 1, 2024
Fall
September 2024
Aug 15, 2024
Documents due: Aug 15, 2024
May 1, 2024
Documents due: Jun 1, 2024
Winter
January 2025
Dec 1, 2024
Documents due: Dec 15, 2024
Sep 1, 2024
Documents due: Oct 1, 2024
Ready to apply?
A non-refundable application fee of $90 CAD is required before your application will be processed.
Stay connected
Do you want us to send you important reminders, information about our programs or notifications about USask events?