About
This program allows you to earn a Certificate of Proficiency, a qualification that recognizes a focus of study in foundational concepts in creativity, improvisation, body/mind coordinative relationships, and, jazz-specific theory, history, and (musical) performance training.
---
Quick facts
Two year certificate
Full or part-time program
You can enter this program directly from high school
You can begin this program off-campus
The two year Certificate in Jazz is offered by the University of Saskatchewan's College of Arts and Science. You may earn the certificate on its own, concurrently with a degree, or after having already received a degree from here or another institution.
What you will learn
You will study the history and theory of jazz and you will learn to express yourself artistically, through practice and performance of jazz music, as it is broadly defined.
This certificate requires the completion of the following 15 credit units:
MUS 175 Jazz History Survey
MUS 184 Jazz Materials
MUS 201 Jazz and Related Creative Studies Capstone Course
MUS 283 Jazz Improvisation
Two credit units of MUAP 208 Jazz Ensemble (Students must complete MUAP 208 twice.)
One course elective from a defined list
The Course and Program Catalogue has the complete and official listing of required classes and their descriptions for this program.
MUS 184: Jazz Materials
Course includes development of jazz theory, ear training, transcribing and keyboard skills. This course is the prerequisite to Jazz Improvisation (MUS 283.3) and Jazz Arranging (MUS 386.3). This course is the suggested co-requisite for Jazz Pedagogy (EMUS 337.3) and Jazz Ensemble. MUS 184.3 is open to students of all colleges.
MUS 283: Jazz Improvisation
Focuses on the study and development of musical skills as they pertain to the performance of jazz improvisation. Topics such as basic jazz-related theory; chord/scale relationships; motivic, chord based and modal improvisations are presented in a systematic manner. This course assumes no pre-existing knowledge base of jazz improvisation but does presume a basic working knowledge and control over any given musical instrument. This course is open to all instrumentalists.
Careers
Most job marketplaces in the 21st century—including university graduate and professional programs, such as the health sciences—are interested in applicants with music training. This is because such music training demonstrates an ability to work in an unsupervised environment and to work well collaboratively, quickly, creatively, and logically.
Students with career aspirations in music (e.g. music education and/or music performance) and students with career aspirations external to music will find this certificate program valuable in broadening their knowledge base and musical skill sets, and to augment their curriculum vitae in substantive and meaningful ways.
Tuition estimates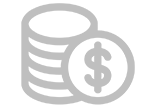 | | Canadian students | International students |
| --- | --- | --- |
| Tuition | $689.40 per 3 credit unit class | $2,481.84 per 3 credit unit class |
| Student fees | $1,050 per year | $1,050 per year |
Tuition will vary depending on the type and number of classes you take in a year. This estimate reflects a typical amount you could expect to pay per class (2022-2023 Canadian dollar rates).
Student fees are used to fund specific student benefits, including health, vision and dental coverage, a bus pass, recreational programs and fitness centre access. This estimate reflects the price you would pay if you are a full-time student.
The cost of books and supplies varies widely depending on the courses you choose. It is recommended that you budget between $1,500-$2,500 for this program.
Admission requirements and deadlines
Deadlines

Start term
Application Deadline
International Deadline
Winter
January 2023
Dec 1, 2022
Documents due: Dec 15, 2022
Sep 1, 2022
Documents due: Oct 1, 2022
Spring
May 2023
Apr 1, 2023
Documents due: May 1, 2023
Feb 1, 2023
Documents due: Mar 1, 2023
Summer
July 2023
May 1, 2023
Documents due: Jun 1, 2023
Mar 1, 2023
Documents due: Apr 1, 2023
Fall
September 2023
Aug 15, 2023
Documents due: Aug 15, 2023
May 1, 2023
Documents due: Jun 1, 2023
Winter
January 2024
Dec 1, 2023
Documents due: Dec 15, 2023
Sep 1, 2023
Documents due: Oct 1, 2023
Ready to apply?
If you are a current USask student, consult your academic advisor regarding enrolling in this program.
To apply to this program as a new student, please apply for admission to any undergraduate program in the College of Arts and Science and after you are admitted, declare your plans to the college.
Stay connected
Do you want us to send you important reminders, information about our programs or notifications about USask events?