About
Discover your true potential as a musician, teacher, composer or music theorist. Develop your abilities with individual private lessons in applied study on piano, voice, brass, winds, strings or percussion with nationally and internationally trained instructors.
---
Quick facts
Three or four year degree
Full or part-time program
You can enter this program directly from high school
You can begin this program off-campus
What you will learn
You will study performance, composition, music theory, history and literature, and you will participate in ensembles. You will develop advanced skills with applied study in piano, voice, brass, winds, strings or percussion. You will examine the history of music which will provide you with a rich perspective into music, composers' lives and their contributions to musical traditions, styles, genres and forms of composition.
A first-year schedule sample
This degree program is flexible and offers you the opportunity to take courses in many different subject areas. Some courses are given in alternate years so careful planning in consultation with the Department of Music is necessary. Here's what a typical first-year schedule might look like:
Course
Description

Fall Term
MUS 120.2
Musicianship I
MUS 133.3
Fundamentals of Music Theory I
MUS 150
History of Music I Western Art Music 1600 to 1830
MUS 180
Introduction to Library Research Methods
MUAP 143
Applied Lessons
ENG 111*
Literature and Composition Reading Poetry 
DRAM 108
What is Theatre

Winter Term
MUS 121
Musicianship II
MUS 134
Fundamentals of Music Theory II
MUS 151
History of Music II Western Art Music 1815 to the Present
MUAP 145
Applied Lessons
MUAP 201
Wind Orchestra
ENG 112*
Literature and Composition Reading Drama
LING 111*
Structure of Language
* These are elective courses. You will be able to choose from a variety of electives based on your interests.
The Course and Program Catalogue has the complete and official listing of required classes and their descriptions for this program.
MUAP 202: Concert Band
This ensemble is open to all students of the University of Saskatchewan. No audition is necessary. Throughout the academic year, a wide variety of wind ensemble repertoire will be studied, rehearsed, and performed. Students will rehearse together on a regular basis with the intention of performing at two major concerts (one at the end of T1, one at the end of T2). Other concerts may be scheduled throughout the academic year. All concert dates will be announced in early September, before the add/drop deadline. Students will be tested individually twice a year - once before the major T1 concert and once before the major T2 concert.
MUS 364: Music of Classical Period
A history of music covering the Classical period from approximately 1700 to 1800. Emphasis will be on the main forms, composers and representative compositions from this period.
MUS 428: Choral Pedagogy
A systematic study of the fundamentals of organizing and leading a choir. Topics include: the voice as instrument; auditioning and placement of singers; text, languages, and diction; warm-ups, choral balance, blend, and tone; rehearsal management, leadership, and organizing performances.
Location
Study at one of the most beautiful university campuses in Canada while being immersed in the City of Saskatoon's active arts environment. Saskatoon is a hotbed for musicians with solo and group performance opportunities with the renowned Saskatoon Symphony, Fringe Festival, Shakespeare on the Saskatchewan, Saskatoon Jazz Society and the SaskTel Jazz Festival.
Faculty
You will be surrounded by extensive first-class learning opportunities thanks to personalized instruction and critique from world-class composers, clinicians and musicians, all of whom comprise the Department of Music faculty.
Performance opportunities
Our department also presents you with the opportunity to perform in several ensembles that are highly regarded throughout Saskatchewan, including the Greystone Singers, Wind Orchestra, Concert Band, Jazz Ensembles, Music Theatre Ensemble and University Chorus.
Facilities
With an array of theatres, practice rooms and the latest digital recording and performance equipment, you will benefit from first-class facilities.
Careers
Some career opportunities include:
Performer
School/private studio teacher
Music technologist
Composer/arranger
Recording engineer
Studio director
Conductor
Tuition estimates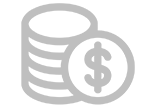 | | Canadian students | International students |
| --- | --- | --- |
| Tuition | $6,710 | $20,130 |
| Fees | $988 | $988 |
| Books | $1,500 | $1,500 |
| Total | $9,198 | $22,618 |
Tuition will vary depending on the type and number of classes you take in a year. This estimate reflects a typical amount you could expect to pay in your first year if you enroll in a full course load, the maximum number of courses allowed (2021-2022 Canadian dollar rates).
Fees are used to fund specific student benefits, including health, vision and dental coverage, a bus pass, recreational programs and fitness centre access.
The cost of books and supplies varies widely depending on the courses you choose. It is recommended that you budget between $1,500-$2,500 per year.
Program options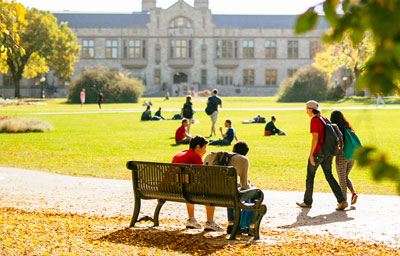 These degrees are offered by the University of Saskatchewan's College of Arts and Science:
You should consult with an academic advisor in the college when you begin your studies to decide if you want a four-year, three-year or honours degree.
Admission requirements and deadlines
Deadlines

Start term
Application Deadline
International Deadline
Winter
January 2021
Dec 1, 2020
Documents due: Dec 15, 2020
Oct 1, 2020
Documents due: Oct 15, 2020
Spring
May 2021
Apr 1, 2021
Documents due: May 1, 2021
Feb 1, 2021
Documents due: Mar 1, 2021
Summer
July 2021
May 1, 2021
Documents due: Jun 1, 2021
Mar 1, 2021
Documents due: Apr 1, 2021
Fall
September 2021
Aug 15, 2021
Documents due: Aug 15, 2021
May 1, 2021
Documents due: Jun 1, 2021
Winter
January 2022
Dec 1, 2021
Documents due: Dec 15, 2021
Sep 1, 2021
Documents due: Oct 1, 2021
Auditions
Bachelor of Music (B.Mus.)
If you are interested in the B.Mus. program option you are required to audition, as you must complete four years of private lesson and ensemble study, as well as numerous senior-level music theory and music history classes.
Bachelor of Arts (B.A.)
If you are interested in the B.A. program option you do not need to audition, as private lessons are not part of the B.A. program.
Applications are not considered complete until the online application is completed and all additional audition materials are submitted.
Ready to apply?
A non-refundable application fee of $90 CDN is required before your application will be processed.
Stay connected
Do you want us to send you important reminders, information about our programs or notifications about USask events?