About
Study the evolution of theatre and learn the practice of acting, directing, stage management, writing, costume design, lighting and sound production.
---
Quick facts
Three of four year degree
Full or part-time program
You can enter this program directly from high school
You can begin this program off-campus
What you will learn
You will learn to act for theatre, film, radio and television and explore the directing process through coaching, conducting auditions and developing rehearsal schedules. Develop your talents as playwrights, stage managers and designers as you learn to construct stage sets, design costumes and gain hands-on experience with lighting, sound production and stage management for on-campus performances. You will engage with every aspect of the theatrical process as you learn the theory and evolution of theatrical production.
A first-year schedule sample
This degree program is flexible and offers you the opportunity to take courses in many different subject areas. Here's what a typical first-year schedule might look like:
Course
Description

Fall Term
DRAM 110a
Technical Theatre I Scenic Construction
DRAM 111a
Practicum 1 Indigenous Performance Methods
DRAM 118a
Acting 1
ENG 112b
Literature and Composition Reading Drama
MATH 101c
Quantitative Reasoning

Winter Term
DRAM 113a
Technical Theatre II Stage Properties
DRAM 119a
Acting II
ENG 120b
Introduction to Creative Writing
ARTH 120d
Art and Visual Culture I
SOC 111d
Foundations in Sociology Society Structure Process
a Required or eligible course for the major
b One of the course options to complete the English Language Writing Requirement
c One of the course options to complete the Quantitative Reasoning Requirement
d One of the course options which may be used in the Breadth, Cognate, or Electives Requirements

The Course and Program Catalogue has the complete and official listing of required classes and their descriptions for this program.
DRAM 213: Technical Theatre IV Stage Management
Introduction to the fundamentals of the craft and art of stage lighting, sound production, and theatre stage management. There is a requirement of a minimum of 50 hours of production work beyond the regular class and lab hours. Students should avoid taking any evening classes because of the demands of evening production set-up and rehearsals.
DRAM 319: Acting VI 
Studio productions that focus on the acting demands of a specific period, genre, or style. The course will be an introduction to the concept of the ensemble as well as rehearsal and performance strategies.
DRAM 401: Dramatic Theory and Criticism
An examination of significant theories of major critics, theorists and writers of the theatre from ancient to modern.
Stage experience
We present four plays a year during our Greystone Mainstage season, showcasing the work of our student actors and technicians, both onstage and behind the scenes. Whether classical or cutting-edge and contemporary, every season offers a diverse mix of plays chosen to challenge you.
Facilities
The Department of Drama teaching facility is purpose-built; acting and movement classes have large bright studio spaces with sprung floors and there is a state of the art costume lab, as well as access to Q-lab software. Sound and theatrical design facilities produce high grade theatrical productions and the Greystone Theatre itself is recognized nationally and internationally for its history of stellar and premiere productions including consistent sell-out performances.
Faculty
Many of our faculty have been showcased on both national and international stages. 
Study Abroad Opportunities
You will have the opportunity to study drama abroad either in an exchange opportunity or as a short-term option with one to two courses abroad for two to six weeks.
The Drama Department has been actively involved in a student exchange program with Masaryk University in the Czech Republic. Students who participate in this exchange will normally be in their second or third year of studies.
Careers
Some graduates go on to use their practical experience within theatre companies, in film or television in the following positions:
Actor
Playwright
Screenwriter
Stage manager
Production manager
Stage designer
Costume designer
Lighting designer
Director
Professor
Arts administrator
Others find that the skills they've learned prepare them for a wide range of careers such as teaching, the media, public relations, publishing, project management or advertising.
Tuition estimates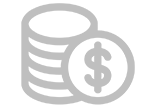 | | Canadian students | International students |
| --- | --- | --- |
| Tuition | $7,257 | $30,480 |
| Student fees | $1,089 | $1,089 |
| Books | $1,500 | $1,500 |
| Total | $9,846 | $33,069 |
Tuition will vary depending on the type and number of classes you take in a year. This estimate reflects a typical amount you could expect to pay in your first year if you enroll in a full course load, the maximum number of courses allowed (2023-2024 Canadian dollar rates).
Student fees are used to fund specific student benefits, including health, vision and dental coverage, a bus pass, recreational programs and fitness centre access.
The cost of books and supplies varies widely depending on the courses you choose. It is recommended that you budget between $1,500-$2,500 per year.
Program options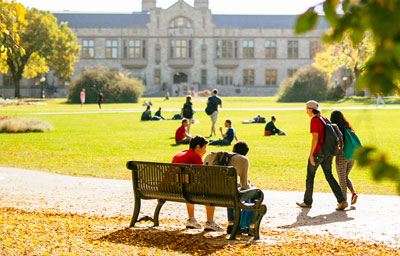 These Bachelor of Arts (B.A.) and Bachelor of Fine Arts (B.F.A.) degrees are offered by the University of Saskatchewan's College of Arts and Science:
You should consult with an academic advisor in the college when you begin your studies to decide if you want a four-year, three-year or honours degree.
Admission requirements and deadlines
Deadlines

Start term
Application Deadline
International Deadline
Winter
January 2024
Dec 1, 2023
Documents due: Dec 15, 2023
Sep 1, 2023
Documents due: Oct 1, 2023
Spring
May 2024
Apr 1, 2024
Documents due: May 1, 2024
Feb 1, 2024
Documents due: Mar 1, 2024
Summer
July 2024
May 1, 2024
Documents due: Jun 1, 2024
Mar 1, 2024
Documents due: Apr 1, 2024
Fall
September 2024
Aug 15, 2024
Documents due: Aug 15, 2024
May 1, 2024
Documents due: Jun 1, 2024
Winter
January 2025
Dec 1, 2024
Documents due: Dec 15, 2024
Sep 1, 2024
Documents due: Oct 1, 2024
Ready to apply?
A non-refundable application fee of $90 CAD is required before your application will be processed.
Stay connected
Do you want us to send you important reminders, information about our programs or notifications about USask events?