About
The wîcêhtowin Theatre program is a transformative certificate program in performance and theatre design.  This comprehensive and experience-based learning approach for emerging First Nations, Métis, and Inuit actors, playwrights and designers—as well as students interested in an Indigenous perspective—delivers meaningful and principled skills in the areas of performance and technical theatre design.
---
Quick facts
Two year certificate
Full or part-time program
You can enter this program directly from high school
You can begin this program off-campus
What you will learn
You will be trained as theatre professionals in the areas of performance, theatre design and collective creation. The program culminates in a world premiere of a new theatrical work, created, designed and performed by you and other program participants.
Skill sets gained:
Creativity
Presentation and communication skills
Problem-solving skills
Teamwork/Interpersonal skills
Collecting, analyzing, and interpreting data
Decision-making skills
Goal-setting
Adaptability/flexibility
Personal management/Motivational skills
Organizational/Planning skills
An integration of mind, body, and spirit 
DRAM 110: Technical Theatre I Scenic Construction
Introduces the fundamentals of producing theatrical scenery including theatre safety, scenic construction techniques, scenic painting, and an introduction to entertainment rigging. Regular session requires a minimum of 10 hours of production work beyond the regular class and lab hours.
DRAM 111: Practicum I Indigenous Performance Methods
Indigenous culture and world views are explored by using the "communicative method" fundamental to the field of language instruction. This course is divided into three distinct modules: "Acquisition," "Application," and "Expression." Module One, "Acquisition," uses immersion techniques to introduce students to an Indigenous language via a practical and expressive approach. Module Two, "Application," focuses on the application of an Indigenous language to various methods of creative expression: oratory, storytelling and especially performance arts and focuses on both individual and group exercises. In Module Three, "Expression," students develop, rehearse and present individual and group-generated creative works completely driven by the specific Indigenous language explored in Modules One and Two. The course is delivered in an integrated approach—a combination of seminars, and lab/practicum sessions. Language and cultural specialists, elders, traditional Knowledge Keepers, guest lecturers/artists, enrich this course through socio-cultural activities intended to provide a foundation for the exploration of contemporary Indigenous world views and cultural arts.
DRAM 231: Introduction to Indigenous Playwriting
The purpose of this course is to learn the basics of dramatic writing, with a focus on writing for the stage. The course is intended for students with little to no previous University-level writing experience, but who have an intense interest in theatre. The specific dramaturgical approach employed in the course focuses on the actor/character relationship to text, where the actor is always the first audience of any script. In that the actor is ultimately responsible for interpreting the text (through performance to the audience), it is the playwright's goal to create a script that both challenges and engages the actor. The craft of writing plays is explored through exercises and class discussion, and the course focuses on First Nations and Métis cultural concerns.
---
The Course and Program Catalogue has the complete and official listing of required classes and their descriptions for this program.
Support
This program is based on the Cree value of wîcêhtowin, which describes a noun and process: we live together in harmony; we help each other; we are inclusive.
You will have access to Indigenous student advisors and academic and personal counseling.
Courses are integrated within the drama department, which promotes interdependence between all faculty, staff and students.
Opportunities
The wîcêhtowin Theatre Program delivers meaningful and principled theatre skills that will provide you with the requisite training for success in a creative milieu with expanding employment opportunities.
Completion of the program also allows you to advance your scholarly and artistic education by laddering into a diverse number of university degrees, such as a Bachelor of Fine Arts in Acting or Design, a Bachelor of Arts, or a Bachelor of Education with a teaching area specialty in drama.
You will choose an area of focus, either in performance or technical theatre design.
uSask drama graduates have independently produced award-winning theatre productions and garnered acting awards.
Facilities
The Department of Drama teaching facility is purpose-built; acting and movement classes have large bright studio spaces with sprung floors and there is a state-of-the-art costume lab, as well as access to Q-lab software.
Sound and theatrical design facilities produce high grade theatrical productions, and the Greystone Theatre itself is recognized nationally and internationally for its history of stellar and premiere productions, including consistent sell-out performances.
Faculty
Faculty in the Department of Drama and alumni of uSask drama programs have received teaching awards of excellence, as well as local, provincial and international awards for theatrical productions.
Careers
Some graduates go on to use their practical experience within theatre companies, in film or television in the following positions:
Actor
Playwright
Screenwriter
Stage manager
Production manager
Stage designer
Costume designer
Lighting designer
Director
Arts administrator
Others find that the skills they've learned prepare them for a wide range of careers in areas such as teaching, media, public relations, publishing, project management or advertising.
Tuition estimates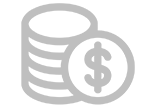 | | Canadian students | International students |
| --- | --- | --- |
| Tuition | $760.80 per 3 credit unit class | $3,195.36 per 3 credit unit class |
| Student fees | $1,089 per year | $1,089 per year |
Tuition will vary depending on the type and number of classes you take in a year. This estimate reflects a typical amount you could expect to pay per class (2023-2024 Canadian dollar rates).
Student fees are used to fund specific student benefits, including health, vision and dental coverage, a bus pass, recreational programs and fitness centre access. This estimate reflects the price you would pay if you are a full-time student.
The cost of books and supplies varies widely depending on the courses you choose. It is recommended that you budget between $1,500-$2,500 for this program.
Program options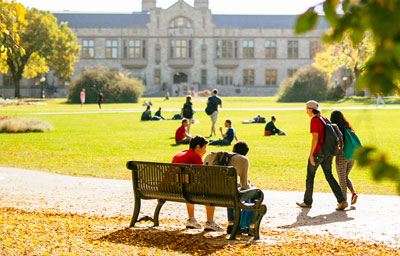 The Certificate in wîcêhtowin Theatre is offered by the University of Saskatchewan's College of Arts and Science. You may earn the certificate on its own, concurrently with a degree, or after having already received a degree from here or another institution.
If you are already enrolled at USask, consult your academic advisor regarding enrolling in this program.
The Course and Program Catalogue has the complete and official listing of required classes and their descriptions for this program.
Admission requirements and deadlines
Deadlines

Start term
Application Deadline
International Deadline
Winter
January 2024
Dec 1, 2023
Documents due: Dec 15, 2023
Sep 1, 2023
Documents due: Oct 1, 2023
Spring
May 2024
Apr 1, 2024
Documents due: May 1, 2024
Feb 1, 2024
Documents due: Mar 1, 2024
Summer
July 2024
May 1, 2024
Documents due: Jun 1, 2024
Mar 1, 2024
Documents due: Apr 1, 2024
Fall
September 2024
Aug 15, 2024
Documents due: Aug 15, 2024
May 1, 2024
Documents due: Jun 1, 2024
Winter
January 2025
Dec 1, 2024
Documents due: Dec 15, 2024
Sep 1, 2024
Documents due: Oct 1, 2024
Special (mature) admission
Special (mature) admission is available to applicants who do not qualify for regular admission.
Applicants must:
be 21 years of age or older by the first day of classes
be entering their first year of post-secondary study
have fewer than 18 credit units of transferable university-level course work
Applicants must demonstrate reasonable probability of academic success and a summary of work and personal experience since leaving school.
Ready to apply?
You must be admitted to a degree program in the College of Arts and Science to enroll in this certificate program.
Apply to any undergraduate program in the College of Arts and Science and after you are admitted, declare your plans to the department.
Questions?
For more information contact:
Deneh'Cho Thompson
wîcêhtowin-Aboriginal Theatre Program
Program Director

Phone: 306-966-2228
Email: denehcho.thompson@usask.ca