About
Statistics is the science of learning from data. Statisticians can analyze and draw practical conclusions from data and provide crucial guidance in determining what information is reliable and which predictions can be trusted. Many economic, social, political, and military decisions cannot be made without statistical techniques.
---
Quick facts
Four year degree
Full or part-time program
You can enter this program directly from high school
You can begin this program off-campus
What you will learn
You will study principles of experimental design and methods for data collection, analysis and interpretation.
A first-year schedule sample
This degree program is flexible and offers you the opportunity to take courses in many different subject areas. Here's what a typical first-year schedule might look like:
Course
Description

Fall Term
MATH 110 or MATH 176a
Calculus I or Advanced Calculus I (for students with Calculus 30)
CMPT 141a
Introduction to Computer Science
MATH 164a
Introduction to Linear Algebra
ENG 113b
Literature and Composition Reading Narrative
INDG 107c
Introduction to Canadian Indigenous Studies

Winter Term
MATH 116 or MATH 177a
Calculus II or Advanced Calculus II
CMPT 145a
Principles of Computer Science
MATH 163a
Introduction to Mathematical Reasoning
PHIL 120b
Knowledge Mind and Existence
a Required course for the major
b One of the course options to complete the English Language Writing Requirement
c One of the course options to complete the Indigenous Learning Requirement
d One of the course options which may be used in the Breadth Requirement

The Course and Program Catalogue has the complete and official listing of required classes and their descriptions for this program.
STAT 244: Elementary Statistical Concepts
Statistical concepts and techniques including graphing of distributions, measures of location and variability, measures of association, regression, probability, confidence intervals, hypothesis testing. Students should consult with their department before enrolling in this course to determine the status of this course in their program.
STAT 344: Applied Regression Analysis
Applied regression analysis involving the extensive use of computer software. Includes: linear regression; multiple regression; stepwise methods; residual analysis; robustness considerations; multicollinearity; biased procedures; non-linear regression.
STAT 442: Statistical Inference
Parametric estimation, maximum likelihood estimators, unbiased estimators, UMVUE, confidence intervals and regions, tests of hypotheses, Neyman Pearson Lemma, generalized likelihood ratio tests, chi-square tests, Bayes estimators.
Unique opportunities
You will have the opportunity to interact with researchers in statistics, mathematics, health and medical sciences and the national and international statistical and mathematical science communities. The Department participates annually in undergraduate mathematical competitions that expose students to situations with no classroom counterpart.
Student-professor ratios
Upper year classes have excellent student-professor ratios; this allows for direct interaction and creates an excellent learning environment.
Careers
One advantage of working in statistics is that you can combine your interest with almost any other field in science, technology or business.
Numerous industries employ statisticians:
Health and Medicine: animal health, biostatistics, clinical trails, epidemiology, genetics, pharmacology, public health.
Business and Industry: actuary, agriculture, computer science, economics, engineering, finance, insurance, marketing, quality improvement, reliability.
Government: census, ecology, environment, forestry, government regulation, population research, risk assessment, surveys.
Tuition estimates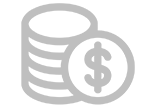 | | Canadian students | International students |
| --- | --- | --- |
| Tuition | $7,615 | $31,983 |
| Student fees | $1,089 | $1,089 |
| Books | $1,500 | $1,500 |
| Total | $10,204 | $34,572 |
Tuition will vary depending on the type and number of classes you take in a year. This estimate reflects a typical amount you could expect to pay in your first year if you enroll in a full course load, the maximum number of courses allowed (2023-2024 Canadian dollar rates).
Student fees are used to fund specific student benefits, including health, vision and dental coverage, a bus pass, recreational programs and fitness centre access.
The cost of books and supplies varies widely depending on the courses you choose. It is recommended that you budget between $1,500-$2,500 per year.
Program options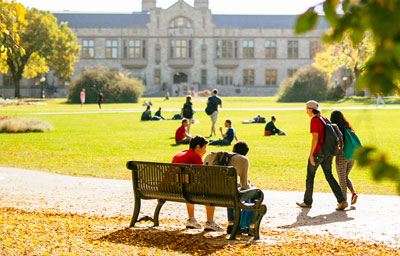 These Bachelor of Science (B.Sc.) Statistics degrees are offered by the University of Saskatchewan's College of Arts and Science:
You should consult with an academic advisor in the college when you begin your studies to decide if you want a four-year or honours degree.
Admission requirements and deadlines
Deadlines

Start term
Application Deadline
International Deadline
Winter
January 2024
Dec 1, 2023
Documents due: Dec 15, 2023
Sep 1, 2023
Documents due: Oct 1, 2023
Spring
May 2024
Apr 1, 2024
Documents due: May 1, 2024
Feb 1, 2024
Documents due: Mar 1, 2024
Summer
July 2024
May 1, 2024
Documents due: Jun 1, 2024
Mar 1, 2024
Documents due: Apr 1, 2024
Fall
September 2024
Aug 15, 2024
Documents due: Aug 15, 2024
May 1, 2024
Documents due: Jun 1, 2024
Winter
January 2025
Dec 1, 2024
Documents due: Dec 15, 2024
Sep 1, 2024
Documents due: Oct 1, 2024
Ready to apply?
A non-refundable application fee of $90 CAD is required before your application will be processed.
Stay connected
Do you want us to send you important reminders, information about our programs or notifications about USask events?