About
This program allows you to earn a Certificate of Proficiency, a qualification that recognizes a focus of study in criminology and addictions that will allow you to explore greater opportunities in corrections, public safety, policing, court services, advocacy, addictions services and other areas in the criminal or social justice system.
---
Quick facts
Certificate program
Full or part-time program
You can enter this program directly from high school
You can begin this program off-campus
The Certificate in Criminology and Addictions is offered by the University of Saskatchewan's College of Arts and Science. You may earn the certificate on its own, concurrently with a degree, or after having already received a degree from here or another institution.
What you will learn
You will study crime and criminological theories, and will be introduced to core sociological concepts. You will learn about addictions, with a specific focus on problematic alcohol and illicit drug use and basic concepts and debates concerning causes, consequences and interventions. You will study the correctional system and examine key positions and principles involved in custody, punishment and rehabilitation.
Required courses:
INDG 107: Introduction to Canadian Indigenous Studies
SOC 111: Foundations in Sociology Society Structure Process*
SOC 112: Foundations in Sociology Social Construction of Everyday Life*
SOC 212: Introduction to Criminology
SOC 232: Methods of Social Research
SOC 326: Criminology and Addictions Practicum
SOC 347: Studies in Addictions
Plus two elective courses chosen from a defined list
*New students are encouraged to take the two SOC classes during the summer prior to their first full year of study to help lighten the regular session load, and to give them an orientation to university life.
The Course and Program Catalogue has the complete and official listing of required classes and their descriptions for this program.
SOC 212: Introduction to Criminology
An introduction to the study of crime and criminological theories. In addition to developing an understanding of criminological theories, students examine the rich and diverse nature of Canadian criminological research. Specific topics may include: women and crime; crime prevention; restorative justice; youth justice; the overrepresentation of Indigenous peoples in the criminal justice system; and penology.
SOC 326: Criminology and Addictions Practicum
An applied course that provides students with professional experience and the opportunity to critique criminal and social justice processing, and addictions services. Students are placed in a 6-week work program after consultation with the program coordinator.
SOC 347: Studies in Addictions
An introduction to the study of addictions, with a specific focus on problematic alcohol and illicit drug use. It introduces students to basic concepts and debates in the addictions field concerning causes, consequences and interventions. Each is examined from four standpoints: the user, society/culture, service providers, and decision/policy makers. Students are invited to question how we know what we know, with an emphasis on the Canadian context. The addictions field is fraught with controversies. This course is designed to assist students with integrating their existing and acquired knowledge and applying it to current debates in a sociologically informed, public health contextualized, and understanding manner.
Why study here?
Practicum experience
You will take one six-week (or equivalent) practicum course that allow you to work in justice organizations for course credit. The justice organizations may include community programs, restorative justice and social justice initiatives, non-profit agencies and/or penal institutions. 
Uniqueness
There are currently no programs offered in the province of Saskatchewan that focus on criminology and addictions and although independently each field has achieved popularity nationally, very few Canadian universities combine these two areas of study.
Careers
Some career opportunities include:
parole/probation officer
corrections officer
youth outreach worker
criminal investigator
court worker
staff at healing lodges
police officer
management
positions dealing with social justice
Tuition estimates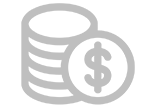 | | Canadian students | International students |
| --- | --- | --- |
| Tuition | $638 per class | $1,740 per class |
| Fees | $947 per year | $947 per year |
Tuition will vary depending on the type and number of classes you take in a year. This estimate reflects a typical amount you could expect to pay per class (2019-2020 Canadian dollar rates).
Fees are used to fund specific student benefits, including health, vision and dental coverage, a bus pass, recreational programs and fitness centre access. This estimate reflects the price you would pay if you are a full-time student.
The cost of books and supplies varies widely depending on the courses you choose. It is recommended that you budget between $1,000-$2,000 for this program.
Admission requirements and deadlines
You must be admitted into the U of S College of Arts & Science and be in at least the second year of your studies and/or have equivalent life or employment experience before you can be considered for the CCAP.
If you are already a student
If you are already an Arts and Science student, download and complete the application below. The form can be submitted directly to the Department of Sociology.
Application deadline is January 15, 2019.
If you are not a student
If you are not currently a uSask student, you will first need to apply to the College of Arts and Science. See below for detailed admission requirements and deadlines.