About
Electrical engineering is the design and management of power systems, communication networks and the electronic products that are transforming our way of life.
---
Quick facts
Four year degree
Full-time program
You can enter this program directly from high school
You can begin this program off-campus
What you will learn
The world runs on energy, and electrical energy is a convenient, valuable and important part of the supply. Electrical Engineering will prepare you to help provide reliable, sustainable energy to meet the needs of society for the future. The electrical engineering program can also prepare you to create the systems and networks that will deliver services such as internet, text, voice and video information around the globe.
The undergraduate programs presents a challenging and interesting workload. The first two years of classes are based upon core engineering subjects. The third and fourth years of classes are specialized in technical and design-based principles. We offer the advantage of small classes, large lab facilities, superb faculty and excellent support staff. 
A first-year schedule sample
All first year engineering students will take a common set of classes before entering a specialization, such as electrical engineering, in their second year.
Course
Description

Fall Term
CHEM 114
General Chemistry for Engineers
COMM 102
Introduction to Business Management
GE 101
Introduction to the Engineering Profession
GE 111
Engineering Problem Solving
GE 124
Engineering Mechanics I
MATH 123
Calculus I for Engineers

Winter Term
GE 121
Engineering Design
GE 125
Engineering Mechanics II
MATH 124
Calculus II for Engineers
PHYS 155
Introduction to Electricity and Magnetism
PHYS 125*
Physics and Technology
INDG 107*
Introduction to Canadian Indigenous Studies
* These are elective courses. You'll have a number of courses to choose between.
The Course and Program Catalogue has the complete and official listing of required classes and their descriptions for this program.
Here are just a few of the classes you might take while you complete this degree:
EE 221: Analog Electronics
Introduction to solid state electronics. Emphasis is on circuit design concepts with extensive discussion on diodes and diode circuits and on bipolar junction transistors (BJT) and field effect transistors (FET) as amplifiers and as switches. 
EE 232: Digital Electronics 
An introduction to digital logic including combinational and sequential logic devices and circuits. Covers the range from the fundamentals of Boolean algebra and the binary number systems to combinational and sequential circuit functional blocks such as adders, multiplexers, counters and state machines. Some coverage is also given to electronic characteristics of real logic devices and field programmable gate arrays (FPGA). 
EE 341: Electric Machines Fundamentals
Covers the steady-state theory of electric machines. Topics include induction machines-equivalent circuit, efficiency, operating characteristics, starting, speed control and induction generator principle; synchronous machines- equivalent circuit, efficiency, operating characteristics, motor characteristics and speed control; DC machines operation, efficiency, shunt and series machines, speed control, starting.
Our department offers a well-rounded, accredited electrical engineering program with an outstanding faculty of experts that can provide many research opportunities.
Capstone Design Project
You will complete several design projects throughout your degree, but perhaps the most exciting is our fourth-year Capstone Design Project. The Capstone Design Project allows you to apply top-down design principles to a year-long project, starting with a basic description of the product or system and culminating in a presentation of a final working design. You will gain first-hand experience in the application of a formal design process while earning credit toward your degree.
Careers
Your knowledge of power systems can help prevent major power blackouts and protect the environment through the management of new energy sources. Your career opportunities could include the following:
creating electronic devices such as 3-D TVs, Blu-Ray players, cell phones and iPads
designing power train technology and control systems for vehicles
developing instruments to be used in agriculture, medicine, manufacturing and more
developing green energy technologies such as solar panels and wind generators
Tuition estimates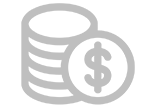 | | Canadian students | International students |
| --- | --- | --- |
| Tuition | $8,500 | $23,205 |
| Fees | $922 | $922 |
| Books | $1,500 | $1,500 |
| Total | $10,922 | $25,627 |
Tuition will vary depending  on the type and number of classes you take in a year. This estimate reflects a typical amount you could expect to pay in your first year if you enroll in a full course load, the maximum number of courses allowed (2018-2019 rates).
Fees are used to fund specific student benefits, including health, vision and dental coverage, a bus pass, recreational programs and fitness centre access.
The cost of books and supplies varies widely depending on the courses you choose. It is recommended that you budget between $1,000-$2,000 per year.
Program options
Bachelor of Science in Engineering (B.E.)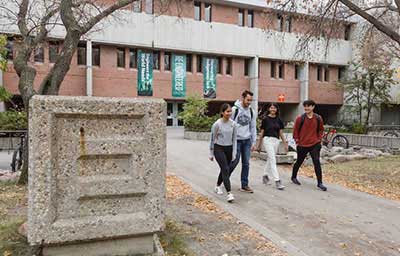 The Bachelor of Science in Engineering degree is a four year program offered by the College of Engineering.
While you complete your Bachelor degree, you can also enhance your experience with the following options:
You will learn how to negotiate the political, rhetorical, ethical and interpersonal challenges of communicating in a professional environment. You can complete this Certificate during your Bachelor of Engineering degree.
The Engineering Professional Internship Program is a full-time internship opportunity which includes a minimum of eight months of professionally supervised work experience. By participating in an internship, you're able to apply the theoretical knowledge you've acquired in your undergraduate studies in a practical and challenging workplace environment.
As an intern you will earn a competitive salary and vacation pay, and may receive a benefits package. You will maintain your full-time student status during your internship. Interns gain practical and in-depth experience within a specialized field, develop strong impersonal skills, write reports, present seminars and supervise others. These are employable skills that will allow you to better market yourself in a competitive job market. 
Admission requirements and deadlines
Ready to apply?
A non-refundable application fee of $90 CDN is required before your application will be processed.
Stay connected
Do you want us to send you important reminders, information about our programs or notifications about uSask events?