About
Engineering physics is a bridge between pure and applied science, utilizing fundamental concepts in today's rapidly changing and highly technical engineering environment. An engineering physicist is motivated by the application of science for advancing technology and sustainability.
---
Quick facts
Four year degree
Full-time program
You can enter this program directly from high school
You can begin this program off-campus
What you will learn
Starting your degree
We've redesigned first-year engineering at USask to help you succeed and make engineering more fun. We call the new first year RE-ENGINEERED. It's the only program of its kind in Canada. It will get you excited and inspired about engineering.
In RE-ENGINEERED, instead of high-stakes exams, you will do more assignments and quizzes so you can improve your mark if you stumble early. Daily tutorials are part of the schedule so you can get help when you need it. And instead of final exams, you will explore the different branches of engineering in hands-on courses.
You will choose your engineering specialty – known as your major, or discipline – at the end of your first year. This is the area you will study in-depth in your upper-years classes.
RE-ENGINEERED: The new first-year program

In RE-ENGINEERED, your first-year classes will be shorter and more intensive so you can learn a broader range of material. These essential skills will form the strong foundation you need for the rest of your degree.
Course
Description
Courses in both the fall and winter terms
Introduction to Engineering
Mechanics (Dynamics and Statics)
Design
Engineering Mathematics
Electrical Circuits
Engineering Communication
Additional first-year courses
Computer Science
Natural sciences and their connection to engineering
Process Engineering
Hands-on experiences in the engineering disciplines
* These are elective courses. You'll have a number of courses to choose between.
The Course and Program Catalogue has the complete and official listing of required classes and their descriptions for this program. 
Here are just a few of the classes you might take while you complete this degree:
PHYS 252: Foundations of Modern Physics
Introduces Special Relativity and the foundations of quantum mechanics. Topics in relativity include Lorentz transformations, time dilation, length contraction, space-time diagrams, relativistic addition of velocities, and the relativistic definitions of energy and momentum. Topics in Quantum Mechanics include quantization of energy levels, wave-particle duality, and the tunnel effect.
EP 325: Optical Systems Design
This class provides the foundation of geometrical optics for the understanding of complex optics in optical instruments. Topics include image formation, curved optical surfaces, thin and thick lenses, cardinal points and Gaussian optics, apertures, paraxial ray tracing, matrix methods, Fermat's principle and third-order aberrations. Classical instrumentation design is studied including Newtonian and Cassegrain telescopes, astronomical cameras and compound systems. The class concludes with an introduction to ray tracing methods with software packages and techniques for design with realistic computationally difficult problems.
EP 440: Space Systems Design
This course takes the students through the entire process of designing and implementing a real space based mission. Space based missions include satellites, rockets, and balloons. Emphasis is placed on satellite missions and the design of subsystems to meet mission requirements and specifications. Also included is a detailed discussion of orbital mechanics, spacecraft attitude and pointing, spacecraft propulsion and the launch vehicles required to place the spacecraft into the desired orbit.
This program enriches you with analytical skills of mathematics and scientific reasoning, technical skills of design, construction and operation of systems including nanotechnology, space instrumentation, particle accelerators and more. You will develop leadership skills as engineering physicists are called to manage projects involving electrical, mechanical or chemical components and tasks. Engineering physicists tend to be versatile and adaptable to projects as they evolve.
The Department of Physics and Engineering Physics is fully accredited by the Canadian Engineering Accreditation Board.
Our outstanding faculty members work hard to give you the best education possible in engineering physics.
Your training in engineering physics will give you a special blend of thorough and practical skills that will make you employable in a wide range of careers.
You will study principles and design of electronics, energy, optics and lasers, radiation and materials. You'll be exposed to the modern physics of relativity and quantum mechanics.
The U of S is home to the Canadian Light Source synchrotron, Canada's biggest scientific research project in more than 30 years. The synchrotron is the only facility in Canada using synchrotron light for research and is the fourth most powerful synchrotron in the world.
Our program has specializations in areas such as atmospheric and space science, material science and engineering, nuclear energy and plasma science. Students can also work on other specializations with approval from the department. 
Careers
With a degree in engineering physics, you could have many possible job opportunities. Your choices could include some of the following:
developing modern sensors for satellites that measure the earth and the atmosphere
designing and testing advanced medical imaging and radiation detection equipment
working on the next generation of communications by designing wireless devices and fibre optics
conducting research as a graduate student in cutting edge areas of physics, like spintronics and plasmonics
Tuition estimates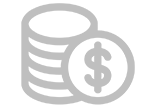 | | Canadian students | International students |
| --- | --- | --- |
| Tuition | $10,814 | $45,419 |
| Student fees | $1,089 | $1,089 |
| Books | $1,500 | $1,500 |
| Total | $13,403 | $48,008 |
Tuition will vary depending on the type and number of classes you take in a year. This estimate reflects a typical amount you could expect to pay in your first year if you enroll in a full course load, the maximum number of courses allowed (2023-2024 Canadian dollar rates).
Student fees are used to fund specific student benefits, including health, vision and dental coverage, a bus pass, recreational programs and fitness centre access.
The cost of books and supplies varies widely depending on the courses you choose. It is recommended that you budget between $1,500-$2,500 per year.
Program options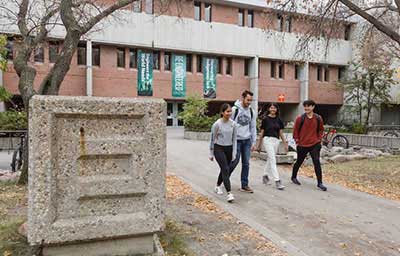 The Bachelor of Science in Engineering degree is a four-year program offered by the College of Engineering.
While you complete your Bachelor degree, you can also enhance your experience with the following options:
Admission requirements and deadlines
Deadlines

Start term
Application Deadline
International Deadline
Spring
May 2024
Apr 1, 2024
Documents due: May 1, 2024
Feb 1, 2024
Documents due: Mar 1, 2024
Summer
July 2024
May 1, 2024
Documents due: Jun 1, 2024
Mar 1, 2024
Documents due: Apr 1, 2024
Fall
September 2024
May 1, 2024
Documents due: Jun 1, 2024
May 1, 2024
Documents due: Jun 1, 2024
The entry term for most students in the College of Engineering is the fall term (September). Talk to an academic advisor first if you are considering enrolling in spring or summer classes.
Ready to apply?
A non-refundable application fee of $90 CAD is required before your application will be processed.
Stay connected
Do you want us to send you important reminders, information about our programs or notifications about USask events?