About
Geomatics integrates data, software, and technology with the theory and practice of Geography. Geomatics is used by a wide range of practitioners, including land surveyors, planners, wildlife managers, demographers, and geophysicists. This certificate is designed to provide students from a range of disciplines and backgrounds an understanding of geomatics theory, tools, and techniques, as well as the associated software and hardware.
---
Quick facts
Two-year certificate
Full or part-time program
You can enter this program directly from high school
You can begin this program off-campus
Program can be completed concurrently alongside other degree programs
The Certificate in Geomatics is offered by the University of Saskatchewan's College of Arts and Science. You may earn the certificate on its own, concurrently with a degree program from this college or others, or after having already received a degree.
What you will learn

The primary topics covered in courses in this certificate program are geographical information systems, remote sensing and spatial data analysis.
While earning the Certificate in Geomatics, you will develop a strong and structured understanding of modern technologies and techniques employed in spatial data acquisition and analysis. You will build a skill set in quantitative analysis through examination of spatial datasets covering a range of disciplines. 
This program includes a capstone course in cartography and communication that will provide you with the background to convey your work in a professional manner to a wide range of audiences.
GEOG 222.3 Introduction to Geomatics
Introduction to the skills for reading maps, air photos and satellite images is provided, along with an introduction to computer-based cartography, image analysis and enhancement, and Geographic Information Systems.
GEOG 302.3: Quantitative Methods in Geography
This course is designed to introduce statistical techniques and spatial analysis methods to students in both physical and human geography. In particular, the course is focused on the statistical techniques and spatial analyses used to process and analyze geographical data, and how to report and interpret the results. Students will gain experience with several statistical and spatial statistical analytical tools that have been developed specifically for statistical and spatial data analysis.
GEOG 323.3 Remote Sensing
Advanced lectures, seminars and laboratories for those specializing in resource and environmental studies. It includes inductive and deductive evaluation of air photo patterns and the interpretation of multi-spectral imagery and remote sensing imagery.
Spatial (or geographical) data is all around us. We are collecting it at an ever-growing speed through rapid growth of Earth or extraterrestrial observing satellites, ground surveys, and any other research that identifies location as an important variable. The ability to effectively manage, analyze, and display this data is critical to the responsible use of these data.
Students that complete the certificate will build the skills necessary to acquire, manage, analyze and display spatial data using industry-leading techniques and approaches.
In the Department of Geography and Planning at USask, students like you have the opportunity to ask and investigate these questions and many more through our undergraduate programs in environment and society, hydrology, regional and urban planning, urban design, and graduate programs (MA, MSc, and PhD) in geography. Teaching and learning in these programs incorporates both in-class and fieldwork instruction with a strong emphasis on the tools and techniques that geographers and planners use.
Careers
Conservationist
Forester
Health geographer
Land surveyor
Urban planner
Pilot
GIS technician
Climate scientist
Demographer
Geophysicist
Tuition estimates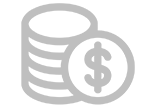 | | Canadian students | International students |
| --- | --- | --- |
| Tuition | $703.20 per class | $2,109.60 per class |
| Fees | $988 per year | $988 per year |
Tuition will vary depending on the type and number of classes you take in a year. This estimate reflects a typical amount you could expect to pay per class (2021-2022 Canadian dollar rates).
Fees are used to fund specific student benefits, including health, vision and dental coverage, a bus pass, recreational programs and fitness centre access. This estimate reflects the price you would pay if you are a full-time student.
The cost of books and supplies varies widely depending on the courses you choose. It is recommended that you budget between $1,500-$2,500 for this program.
Admission requirements and deadlines
Deadlines

Start term
Application Deadline
International Deadline
Winter
January 2022
Dec 1, 2021
Documents due: Dec 15, 2021
Sep 1, 2021
Documents due: Oct 1, 2021
Spring
May 2022
Apr 1, 2022
Documents due: May 1, 2022
Feb 1, 2022
Documents due: Mar 1, 2022
Summer
July 2022
May 1, 2022
Documents due: Jun 1, 2022
Mar 1, 2022
Documents due: Apr 1, 2022
Fall
September 2022
Aug 15, 2022
Documents due: Aug 15, 2022
May 1, 2022
Documents due: Jun 1, 2022
Winter
January 2023
Dec 1, 2022
Documents due: Dec 15, 2022
Sep 1, 2022
Documents due: Oct 1, 2022
Ready to apply?
If you are a current USask student, consult your academic advisor regarding enrolling in this program.
To apply to this program as a new student, please apply for admission to any undergraduate program in the College of Arts and Science and after you are admitted, declare your plans to the college.
Stay connected
Do you want us to send you important reminders, information about our programs or notifications about USask events?