About
The Certificate in Politics and Law provides specialized knowledge for when politics and law intersect at local, national and international levels. The program relates to government and governance, authority and legitimacy, equity and resource distribution, rights and responsibilities as well as peace and conflict.
---
Quick facts
Three year certificate
Full or part-time program
You can enter this program directly from high school
You can begin this program off-campus
Online option
The Certificate in Politics and Law is offered by the University of Saskatchewan's College of Arts and Science. You may earn the certificate on its own, while pursuing a degree, or after graduating with a degree.
What you will learn
You will study legal issues from a political science perspective and apply your critical thinking skills to present, support and defend ideas on politically controversial legal issues. You will:
be able to recognize and think through moral and ethical issues in a variety of contexts

evaluate the connection between state power and law at local, national and international levels

problematize and generate new ideas about how law and legal systems shape national and international politics

demonstrate the political importance of Canada's constitutional, regulatory and administrative law regimes

evaluate how politics and law interact to shape contemporary international relations and the lives of individuals globally

apply different legal theories to analyze issues of national and international politics

write clearly, succinctly and persuasively on topics of politics and law
Requirements (24 credit units)
POLS 111 – Democratic Citizenship in Canada

POLS 112 – Justice and Injustice in Politics and Law

POLS 225 – Canadian Public Administration and Administrative Law

POLS 263 – Politics of International Law

POLS 303 – Public Law and the Courts in Canada

POLS 333 – Theory and Politics of Law
Choose 6 credit units from the following:
POLS 302 – The Politics and Law of Work and Employment

POLS 304 – Democracy and the Charter of Rights and Freedoms

POLS 403 – Advanced Topics in Public Law and Public Policy
The Course and Program Catalogue has the complete and official listing of required classes and their descriptions for this program.
POLS 111: Democratic Citizenship in Canada
What does it mean to be a citizen in Canada today? How can individuals be effective citizens within Canadian democracy? This course introduces students to political participation and activism in Canada. Topics include the Canadian political system, political culture and identity, the role of media, political rights and duties, political representation, Québécois nationalism, Indigenous self-government, political socialization, and the role of Canada and Canadians in the world.
POLS 303: Public Law and the Courts in Canada
Introduces students to Canada's constitution, with special emphasis on the judicial system. It will also examine Canada's constitutional debates, with specific emphasis on the judicial role in shaping federal/provincial division of powers since Confederation.
POLS 403: Advanced Topics in Public Law and Public Policy
Students will be introduced to theories of law, politics and justice in modern Canadian society. In addition to examining judicial decision-making, the course will also question how law influences administrative actors with regards to such policy fields as labour, immigration, health, multiculturalism, the environment and Indigenous rights.
Reputation
The Political Studies program has a reputation of being among the best medium-size programs in Canada in its field. Because the department is smaller in comparison to other political science departments in Canada, there is closer contact between students and faculty in course and thesis work.
Faculty
Faculty in the Department are well-known to the local, provincial and national media as experts in their fields, providing analysis on national and international issues of various kinds on a regular basis. They have also distinguished themselves as leaders and members of Royal Commissions, task forces and other public bodies, and as expert witnesses providing testimony to committees of the House of Commons and Senate and of the Saskatchewan Legislative Assembly.
Careers
You will gain expertise and acquire an additional credential in the study of politics and law, which will be advantageous for those seeking careers in:
Politics

Government

Advocacy

Public affairs

Law offices
This certificate will also benefit anyone who is considering law school and related graduate programs.
Tuition estimates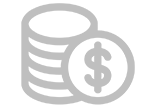 | | Canadian students | International students |
| --- | --- | --- |
| Tuition | $689.40 per class | $2,481.84 per class |
| Student fees | $1,050 per year | $1,050 per year |
Tuition will vary depending on the type and number of classes you take in a year. This estimate reflects a typical amount you could expect to pay per class (2022-2023 Canadian dollar rates).
Student fees are used to fund specific student benefits, including health, vision and dental coverage, a bus pass, recreational programs and fitness centre access. This estimate reflects the price you would pay if you are a full-time student.
The cost of books and supplies varies widely depending on the courses you choose. It is recommended that you budget between $1,500-$2,500 for this program.
Admission requirements and deadlines
Deadlines

Start term
Application Deadline
International Deadline
Winter
January 2023
Dec 1, 2022
Documents due: Dec 15, 2022
Sep 1, 2022
Documents due: Oct 1, 2022
Spring
May 2023
Apr 1, 2023
Documents due: May 1, 2023
Feb 1, 2023
Documents due: Mar 1, 2023
Summer
July 2023
May 1, 2023
Documents due: Jun 1, 2023
Mar 1, 2023
Documents due: Apr 1, 2023
Fall
September 2023
Aug 15, 2023
Documents due: Aug 15, 2023
May 1, 2023
Documents due: Jun 1, 2023
Winter
January 2024
Dec 1, 2023
Documents due: Dec 15, 2023
Sep 1, 2023
Documents due: Oct 1, 2023
Ready to apply?
If you are a current USask student, consult your academic advisor regarding enrolling in this program.
To apply to this program as a new student, please apply for admission to any undergraduate program in the College of Arts and Science and after you are admitted, declare your plans to the college.