Introduction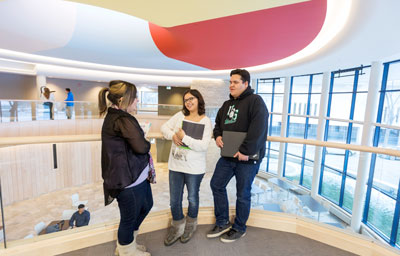 USask is a welcoming place where you will find programs, services and people dedicated to your personal and academic growth. Who you can talk to, places you can live and hang out and what you can do for fun is a huge part of the university experience. We're excited to share with you just some of these opportunitites available to Indigenous students at USask.
Materials
Aboriginal Students' Centre, Access and Equity Services and Student Wellness
Indigenous Studies, Indigenous Mentorship and Research!
Indigenous Studies is awesome! Learn about Indigenous study abroad opportunities, cool courses, and more! A degree in Indigenous Studies will prepare you for a whole whack of different careers. Meet past grads, faculty, and learn about mentorship and funding opportunities with the Saskatchewan Indigenous Mentorship Network and the MentorSTEP program.
Also: did you know that universities do more than just teach? They also do research, which is a fancy way of saying: create new knowledge (carefully, with good practices and testing and critical review – universities don't just make it up!) Learn about opportunities to get involved in research at USask via the FYRE (First Year Research Experience) and SURE (Student Undergraduate Research Experience) opportunities!
St. Thomas More College
Welcome students!
Whatever your academic plans, make St. Thomas More College (STM) your USask home. Here you will find support and friendship, in addition to over 250 liberal arts course options to complement or complete your USask degree.
And don't miss out on investigating the option to additionally declare as a STM student. Just one of the many benefits includes access to over $200,000 in scholarships and bursary awards. These awards are IN ADDITION to the regular USask scholarships and bursaries for which you are eligible. It pays to be an STM student!
St. Thomas More College brochure
STM Scholarships and Bursaries
Health Science Electives (STM)
University Library and Student Learning Services
Welcome to the University Library and Student Learning. Our goal is to support learning, research, and collaborations across our community through the unique combination of academic support services, inclusive spaces, and relevant and distinctive collections.
We offer assistance in building writing, math, research, and learning skills...and so much more!
USask Prince Albert Campus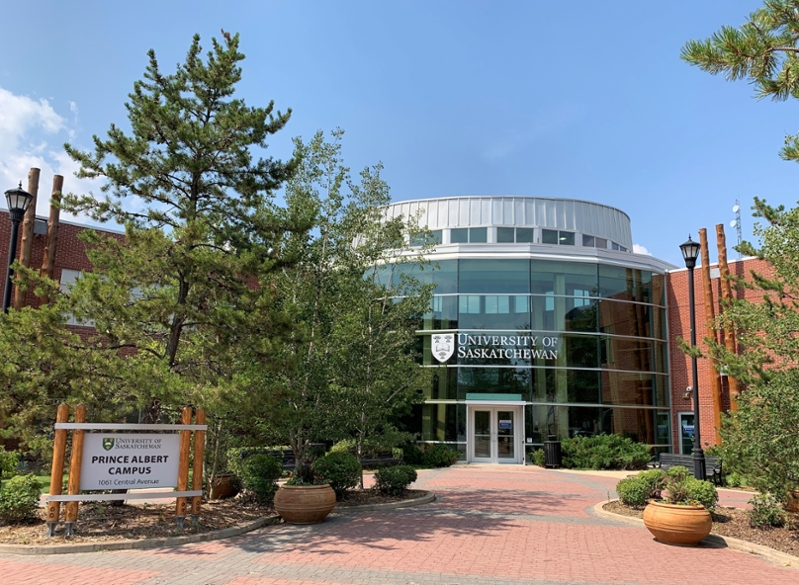 The University of Saskatchewan (USask) Prince Albert Campus is now together in one place, increasing opportunities for students in different programs to connect with each other and to access student services. You can start, and in some cases complete, degree programs in: Agriculture and Bioresources, Arts and Science, Education, Edwards School of Business, Kinesiology, and Nursing, all in Prince Albert!
---