About
Guidance education is the support of students in their scholastic, social and personal growth.
---
Quick facts
Can be completed in as little as 2.5 years
Part-time program
You cannot begin this program directly from high school
What you will learn

This program is flexibly designed for teachers and human service providers, and can be taken on a part-time basis while you work. It offers a combination of distance and face-to-face learning with continuous enrolment options so you can study as your schedule allows. This program incorporates skills-development in communication, career development and decision-making, ethics in school and educational contexts, and a special project in Career and Guidance Studies. It is designed to meet current gaps in knowledge and skills for people in, or wanting to work in career and guidance roles. 
To complete this program, you will take nine required courses and one elective from Education, Arts and Science, or Kinesiology.
EFDT 528.3: Anti-Oppressive Education for Helping Professionals
EPSE 416.3: Comprehensive Guidance and Counselling
EPSE 417.3:

Introduction to Counselling Psychology

EPSE 441.3: Introductory Statistics in Education
EPSE 525.3: Career Development and Decision-Making
EPSE 526.3: Ethics in School and Educational Contexts
EPSE 527.3: Skills for Effective Interpersonal Communication
EPSE 529: Individual Project in Career and Guidance Studies
EPSE 540.3: Collaboration Processes and Contexts
one elective from a list of approved elective courses
The Course and Program Catalogue has the complete and official listing of required classes and their descriptions for this program.
This post-degree certificate program is tailored to meet the learning and academic needs of practicing teachers and those in related professions who are employed in, or wish to be employed in, career and guidance roles.
We offer a number of programs to assist current educators to deepen their knowledge in a chosen area. Our certificate programs are flexible, designed to support busy schedules and respond to community needs.
Careers
If you already have your Bachelor of Education (or an equivalent degree) and are currently employed in the K to 12 school system, this program will enhance your career. The Post-Degree Certificate in Career and Guidance Studies meets the Saskatchewan Professional Teachers Regulatory Board's requirements for an Additional Qualification Certificate (AQC) in Career and Guidance Studies, which will allow you to move up the Saskatchewan Teachers Federation salary grid.
Tuition estimates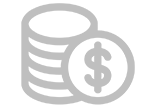 | | Canadian students | International students |
| --- | --- | --- |
| Tuition | $708.30 per class | $2,124.90 per class |
| Fees | $503 per year | $503 per year |
Tuition will vary depending on the type and number of classes you take in a year. This estimate reflects a typical amount you could expect to pay per class (2021-2022 Canadian dollar rates).
Fees are used to fund specific student benefits, including recreational programs and fitness centre access. This estimate reflects the price you would pay if you are a part-time student.
The cost of books and supplies varies widely depending on the courses you choose. It is recommended that you budget between $150 and $250 per class.
College info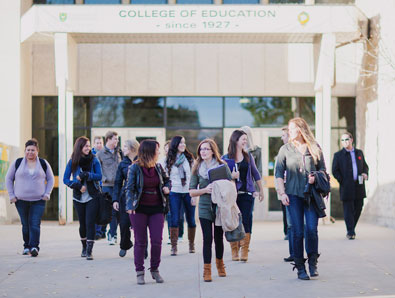 The Post-degree Certificate in Career and Guidance Studies is offered by the College of Education.
Admission requirements and deadlines
Candidates for the Post-Degree Certificate in Career and Guidance Studies must have:
a Bachelor of Education (B.Ed.) or an equivalent degree in the human service field (as approved by the program Coordinator and Department Head)
at least one year of classroom teaching experience or equivalent in a human service-related setting
two professional references (that will be contacted by the Coordinator)
Note: All applicants must be Canadian citizens or permanent residents.
---
*Please note: We will not be accepting applications for September 2021. Please continue to check back for updates.
For Fall/September start
Application opens May 15 and closes August 1
For Winter/January start
Application opens September 15 and closes December 1
For Spring/May start
Application opens January 15 and closes April 1
After you've submitted your online application, you'll also need to submit the following document via email to ccgs.inquiries@usask.ca:
Current CV or resume outlining your classroom teaching experience or equivalent in a human service-related setting
If you have attended a post-secondary institution other than the University of Saskatchewan, please send a copy of your transcript to ccgs.inquiries@usask.ca. This legible copy will need to show that your degree has been awarded and will be used in lieu of an official copy until the University reopens.
It is up to the discretion of the department to accept the copy you provide.
In the event that the department chooses not to accept your copy, your application will be deferred until an official copy can be accepted by the office.
Once staff are able to return to campus, you will be required to arrange for official transcripts from all post-secondary institutions you've attended (other than the University of Saskatchewan) to be sent to:
Post Degree Certificate in Career and Guidance Studies
College of Education
28 Campus Drive, RM 3019
University of Saskatchewan
Saskatoon, SK S7N 0X1
Ready to apply?
A non-refundable application fee of $90 CDN is required before your application will be processed.
Questions?
For more information, contact the Department of Educational Psychology and Special Education, College of Education at:
Phone: 306-966-6694
Email: ccgs.inquiries@usask.ca
Department of Educational Psychology and Special Education
28 Campus Drive, Room 3021
University of Saskatchewan
Saskatoon, SK S7N 0X1