About
Certificate in the Study of Indigenous Storytelling is an interdisciplinary certificate that recognizes expertise in the study of oral and written forms of Indigenous storytelling in Canada, as well as culturally-specific knowledge systems inherent in storytelling.
---
Quick facts
Two year certificate
Full or part-time program
You can enter this program directly from high school
You can begin this program off-campus
The Certificate in the Study of Indigenous Storytelling is offered by the University of Saskatchewan's College of Arts and Science. You may earn the certificate on its own, while pursing a degree, or after graduating university.
What you will learn
You will study Indigenous storytelling and literatures from various cultural and disciplinary perspectives. You will also learn about:

the history and continuing traditions of Indigenous storytelling through specific cultural examples

the systems of knowledge that are inherent in storytelling with an understanding of protocols

ways that traditions have been adapted to tell new stories for delivery in new media (stories, poems, plays, books, film etc.)

the profound impact of different ways that stories have been told and recorded
While this is not a certificate in how to be a storyteller, you may be able to explore pathways toward telling your own stories.
The Certificate in the Study of Indigenous Storytelling consists of 21 credit units:
Required classes (six credit units):
INDG 107 – Introduction to Canadian Indigenous Studies

ENG 242 – Indigenous Storytelling of the Prairies
Choose 3 credit units from the following:
100-level English courses
Choose 12 credit units from the following:
DRAM 111 – Indigenous Performance Methods

DRAM 231 – Introduction to Indigenous Playwriting

ENG 335 – The Emergence of Indigenous Literature in Canada

ENG 338 – Contemporary North American Indigenous Literatures

INDG 215 – Métis Political and Poetic Writing

INDG 270 – Literature of Native North America
The Course and Program Catalogue has the complete and official listing of required classes and their descriptions for this program.
ENG 242.3: Indigenous Storytelling of the Prairies
A study of the Indigenous storytelling traditions in the prairie region, including oral traditions and written literature.
DRAM 231.3: Introduction to Indigenous Playwriting
The purpose of this course is to learn the basics of dramatic writing, with a focus on writing for the stage. The course is intended for students with little to no previous University-level writing experience, but who have an intense interest in theatre. The specific dramaturgical approach employed in the course focuses on the actor/character relationship to text, where the actor is always the first audience of any script. In that the actor is ultimately responsible for interpreting the text (through performance to the audience), it is the playwright's goal to create a script that both challenges and engages the actor. The craft of writing plays is explored through exercises and class discussion, and the course focuses on First Nations and Métis cultural concerns.
INDG 270.6: Literature of Native North America
Surveys literature (folklore, biography, drama, poetry and novels) about and by the Indigenous Peoples of North America. A multifaceted approach (aesthetic, linguistic, historical, and cultural) will be employed in examining this literature.
Teaching and research at USask are well grounded in the priorities and knowledge of Saskatchewan's Aboriginal communities, all the while placing them within the larger fabric of the Canadian Aboriginal experience and the emergent global, social phenomenon of indigeneity.
The College of Arts and Science provides support and promotes success for Indigenous students through the Indigenous Student Achievement Pathways (ISAP) program, which welcomes First Nations, Inuit and Métis students to the College through academically-grounded programming to build confidence, knowledge and skills, while connecting students to one another and to our campus community.
Careers
You will gain expertise and acquire an additional credential in the study of Indigenous literature and storytelling, which will show prospective employers and other academic programs such as graduate school, that you bring interdisciplinary and cultural perspectives to your work. This additional credential will also be advantageous for those seeking careers in:
Education

Community liaison work

Policy advising

Aboriginal issues coordination

Youth work

Corrections

Journalism and communications

Mediation

Employment counselling

Economic development

Advocacy

Government and politics
Tuition estimates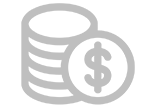 | | Canadian students | International students |
| --- | --- | --- |
| Tuition | $638 per class | $1,740 per class |
| Fees | $947 per year | $947 per year |
Tuition will vary depending on the type and number of classes you take in a year. This estimate reflects a typical amount you could expect to pay per class (2019-2020 Canadian dollar rates).
Fees are used to fund specific student benefits, including health, vision and dental coverage, a bus pass, recreational programs and fitness centre access. This estimate reflects the price you would pay if you are a full-time student.
The cost of books and supplies varies widely depending on the courses you choose. It is recommended that you budget between $1,000-$2,000 for this program.
Admission requirements and deadlines
Deadlines

Start term
Application Deadline
International Deadline
Winter
January 2020
Dec 1, 2019
Documents due: Dec 15, 2019
Sep 1, 2019
Documents due: Oct 1, 2019
Spring
May 2020
Apr 1, 2020
Documents due: May 1, 2020
Feb 1, 2020
Documents due: Mar 1, 2020
Summer
July 2020
Jun 1, 2020
Documents due: Jun 15, 2020
Mar 1, 2020
Documents due: Apr 1, 2020
Fall
September 2020
Aug 15, 2020
Documents due: Aug 15, 2020
Jul 1, 2020
Documents due: Jul 15, 2020
Winter
January 2021
Dec 1, 2020
Documents due: Dec 15, 2020
Sep 1, 2020
Documents due: Oct 1, 2020
Ready to apply?
You must be admitted to a degree program in the College of Arts and Science to enroll in this certificate program.
Apply to any undergraduate program in the College of Arts and Science and after you are admitted, declare your plans to the college.