About
Quick facts
Can be completed in as little as one year
Online program & in-person field experience
You cannot begin this program directly from high school
What you will learn

Prepare for a career teaching in Saskatchewan by taking a carefully selected program of five courses. The first four courses are delivered online and will expose you to topics relevant to teaching and learning in Saskatchewan such as the legal context, First Nations and Métis culture and diversity, special education, and the province's curriculum. The final course is a field experience course where you will apply your learning with the support of a peer facilitator teacher.
To complete this program, you will take five courses.
* Note: to receive a Saskatchewan Teaching Certificate, candidates may be required to complete more coursework than that required by this certificate. If that is the case, individuals may complete additional courses as they are available and offered in the current undergraduate program.
The Course and Program Catalogue has the complete and official listing of required classes and their descriptions for this program.
This certificate program is tailored to meet the learning and academic needs of teachers educated abroad who would like to teach in Saskatchewan. Our province's schools have more international students enrolled than ever before and we believe our teachers ought to reflect the diversity of our population.
We offer a number of programs to assist current educators to deepen their knowledge in a chosen area. Our certificate programs are flexible, designed to support busy schedules and respond to community needs.
Tuition estimates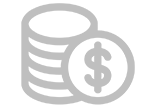 | | Canadian students | International students |
| --- | --- | --- |
| Tuition | $749.70 per 3 credit unit class | $3,148.74 per 3 credit unit class |
| Student fees | $563.10 per year | $563.10 per year |
Tuition will vary depending on the type and number of classes you take in a year. This estimate reflects a typical amount you could expect to pay per class (2023-2024 Canadian dollar rates).
Student fees are used to fund specific student benefits, including recreational programs and fitness centre access. This estimate reflects the price you would pay if you are a part-time student.
The cost of books and supplies varies widely depending on the courses you choose. It is recommended that you budget between $150 and $250 per class.
College info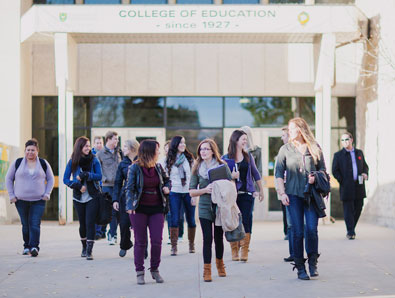 The Internationally Educated Teachers Certificate is offered by the College of Education.
Admission requirements and deadlines
Letter of Permission to enroll in the certificate from Saskatchewan Professional Teachers Regulatory Board (SPTRB)
Proficiency in English, according to the University of Saskatchewan Language Proficiency Regulations
Deadlines
Start term
Deadline
Winter
January 2024
Dec 1, 2023
Documents due: Dec 15, 2023
Spring
May 2024
Apr 1, 2024
Documents due: May 1, 2024
Summer
July 2024
May 1, 2024
Documents due: Jun 1, 2024
Fall
September 2024
Aug 15, 2024
Documents due: Aug 15, 2024
Winter
January 2025
Dec 1, 2024
Documents due: Dec 15, 2024
Ready to apply?
A non-refundable application fee of $90 CAD is required before your application will be processed.
Questions?
Undergraduate Programs Office, College of Education
Phone: (306) 966-7654
Email: recruiting.education@usask.ca
Undergraduate Programs Office
College of Education
28 Campus Drive
Room 3350, Education Building
University of Saskatchewan
Saskatoon, SK  S7N 0X1