We are not currently accepting applications for this certificate program.
About
Develop skills and knowledge specific to leadership in post-secondary institutions such as colleges, polytechnics and universities.
---
Quick facts
Part-time program
You cannot begin this program directly from high school
What you will learn
This certificate is of interest to faculty and staff in any post-secondary institution. The certificate focuses on three broad post-secondary topics:
the role of the student and student diversity
teaching and learning
administration and governance
To complete this program, you will take four required courses. Classes are either face to face or blended (both online and face to face) and will be held on Saturdays or evenings to accommodate working professionals.
EADM 437/837: Role of the Student and Student Services in Post-Secondary Education
EADM 438/838: Administration and Governance in Post-Secondary Education
EADM 439/839: Teaching and Learning in Post-Secondary Education
EADM 491: Post Secondary Educational Leadership Capstone Project
The Course and Program Catalogue has the complete and official listing of required classes and their descriptions for this program.
The College of Education offers a number of certificate programs to assist current educators to deepen their knowledge in a chosen area. Certificate programs are flexible, designed to support busy schedules and respond to community needs.
Students in the certificate program have the option of applying for the Master's program prior to completing the certificate. If students complete the certificate, they can apply to the Master's program and enter with advanced standing.
Careers
There are few opportunities similar to this program offered by other Canadian institutions. In the rapidly changing landscape of post-secondary education, study in this area is for professionals interested in advancing their career.
Tuition estimates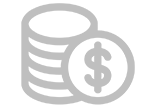 | | Canadian students |
| --- | --- |
| Tuition | $749.70 per 3 credit unit class |
| Student fees | $563.10 per year |
Tuition will vary depending on the type and number of classes you take in a year. This estimate reflects a typical amount you could expect to pay per class (2023-2024 Canadian dollar rates).
Student fees are used to fund specific student benefits, including recreational programs and fitness centre access. This estimate reflects the price you would pay if you are a part-time student.
The cost of books and supplies varies widely depending on the courses you choose. It is recommended that you budget between $150 and $250 per class.
College info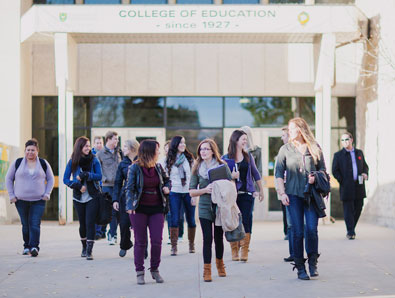 The Certificate in Leadership in Post-secondary Education is offered by the College of Education.
Admission requirements and deadlines
Deadlines
July 31 for September start dates

November 30 for January start dates

February 28 for all Spring and Summer start dates
Admission requirements
Applicants will hold one of the following:
a recognized degree from an accredited university;
a completed two-year or three-year diploma from a recognized technical institution or institution of applied science and technology; OR
other credentials and an application for a special case admission review.
This program is not open to international students at this time.
Required documents
A current CV emailed to eadm.postsecleadership@usask.ca

One official transcript from all non-U of S institutions (not including high school), which must be submitted directly from the institution(s) to the following address by postal mail or courier:

Department of Educational Administration
College of Education
28 Campus Drive, Room 3079
University of Saskatchewan
Saskatoon, SK S7N 0X1
Ready to apply?
This program is not currently accepting applications.
Questions?
For more information, contact the Department of Educational Administration, College of Education at:
Email: eadm.postsecleadership@usask.ca
Department of Educational Administration
College of Education
28 Campus Drive
University of Saskatchewan
Saskatoon, SK S7N 0X1