About
The Certificate in Medical Language program provides students with a credential recognizing their proficiency in medical terminology, including etymology, word formation and the conventions of contemporary usage.
---
Quick facts
One- or two-year certificate
Full- or part-time program
You can enter this program directly from high school
What you will learn
During the process of completing the required courses for this certificate, you will develop not only the necessary skills to define medical terms (including the Latin phrases that comprise the international corpus of anatomical names, known as the Terminologia Anatomica), but also to coin original terms to describe new medical conditions, procedures and discoveries accurately and succinctly.
Requirements (15 credit units)
Course
Description

Complete the following 12 credit units:
CLAS 103.3
Medical Terminology
CLAS 203.3
Advanced Medical Terminology
LATN 112.3
Latin for Beginners I
LATN 113.3
Latin for Beginners II

Choose 3 credit units from the following:
LATN 202.3
Intermediate Latin I
GRK 112.3
Greek for Beginners
CLAS 101.3
Introduction to Scientific Terminology
HIST 273.3
History of Ancient Medicine
The Course and Program Catalogue has the complete and official listing of required classes and their descriptions for this program.
Opportunities

The Certificate in Medical Language is designed to help you develop your proficiency in defining and understanding medical terminology.
Students in numerous programs - including nursing, biology, kinesiology and any of the biomedical sciences - regularly encounter complex medical terms throughout the course of their studies, and the training provided by this certificate will enable you to recognize and define those terms quickly and easily whenever you encounter them.
In addition, on completion of the certificate, you will be well-versed in the linguistic skills needed to understand the medical terms that you will come across in postgraduate studies and your future career.
Careers
Some career opportunities include:
Health records clerk
Medical clerk interpreter
Health information management professional
Medical transcriptionist
This certificate will also benefit anyone who is considering future studies in life or health sciences such as medicine, dentistry, nursing and veterinary medicine etc., in addition to many related graduate programs.
Tuition estimates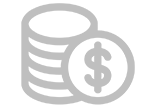 | | Canadian students | International students |
| --- | --- | --- |
| Tuition | $689.40 per 3 credit unit class | $2,481.84 per 3 credit unit class |
| Student fees | $1,050 per year | $1,050 per year |
Tuition will vary depending on the type and number of classes you take in a year. This estimate reflects a typical amount you could expect to pay per class (2022-2023 Canadian dollar rates).
Student fees are used to fund specific student benefits, including health, vision and dental coverage, a bus pass, recreational programs and fitness centre access. This estimate reflects the price you would pay if you are a full-time student.
The cost of books and supplies varies widely depending on the courses you choose. It is recommended that you budget between $1,500-$2,500 for this program.
Admission requirements and deadlines
Deadlines

Start term
Application Deadline
International Deadline
Winter
January 2023
Dec 1, 2022
Documents due: Dec 15, 2022
Sep 1, 2022
Documents due: Oct 1, 2022
Spring
May 2023
Apr 1, 2023
Documents due: May 1, 2023
Feb 1, 2023
Documents due: Mar 1, 2023
Summer
July 2023
May 1, 2023
Documents due: Jun 1, 2023
Mar 1, 2023
Documents due: Apr 1, 2023
Fall
September 2023
Aug 15, 2023
Documents due: Aug 15, 2023
May 1, 2023
Documents due: Jun 1, 2023
Winter
January 2024
Dec 1, 2023
Documents due: Dec 15, 2023
Sep 1, 2023
Documents due: Oct 1, 2023
Ready to apply?
If you are a current USask student, consult your academic advisor regarding enrolling in this program.
To apply to this program as a new student, please apply for admission to any undergraduate program in the College of Arts and Science and after you are admitted, declare your plans to the college.
Stay connected
Do you want us to send you important reminders, information about our programs or notifications about USask events?