The College of Nursing is excited to announce admissions to the Post-Degree BSN option that starts January 2024 are now open. Admissions will close July 15, 2023.
About
Nursing is for compassionate people who want to make a difference in the world. It is the largest health care profession. You are invited to be a part of shaping the future of health in Saskatchewan and beyond.
The Post-Degree Bachelor of Science in Nursing (BSN) is a two-year program leading to a full BSN degree and is available to students who have completed a baccalaureate degree or have made significant progress toward a degree in another field. If this sounds like you, this option recognizes your previous university achievements and gives you the opportunity to earn a BSN degree in a shortened period of time.
Quick facts
Two-year, full-time program leading to BSN degree
You cannot begin this program directly from high school
This option is only available through face-to-face instruction at the Saskatoon campus
Four-year Bachelor of Science in Nursing
If you do not have a degree or have not completed 90 credit units of recognized post-secondary study towards a degree, you would apply for the four-year Bachelor of Science in Nursing.
What you will learn
You will learn all aspects of health and well-being across a person's life span as you study nursing, health, and the health-care system through the creation and integration of knowledge from research, education, and practice. The nurse of the twenty-first century utilizes advanced technology to provide nursing care to individuals, families, groups and communities.
Why study here?
At the University of Saskatchewan (USask), your path to becoming a registered nurse is supported every step of the way through innovative teaching methods, a strong community of support and many opportunities for personal and professional development.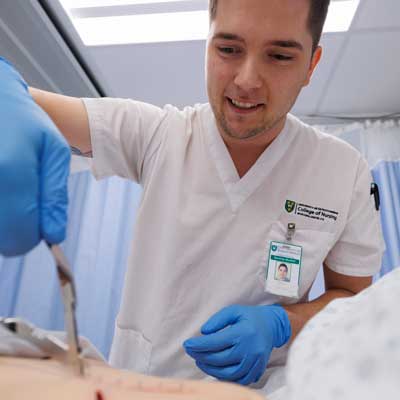 Clinical experience
Nursing requires clinical experience. Our program includes access to clinical practice opportunities in hospitals and community agencies with exceptional nurses committed to quality patient care. Clinical practice gives you experience, empowering you to make a difference in the future of health care.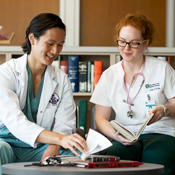 Interprofessional education
You will have many opportunities to interact with students and faculty from a wide variety of disciplines, such as clinical psychology, dentistry, kinesiology, medicine, nutrition, pharmacy, rehabilitation science, sociology and veterinary medicine. Build relationships with individuals who will be working in other health science professions when you become a Registered Nurse.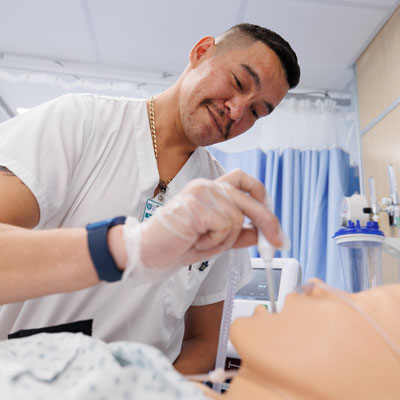 Indigenous students
To help Indigenous nursing students become successful nurses, the University of Saskatchewan Community of Aboriginal Nursing (UCAN) will help you learn about careers in the field of health and find support and advising while you complete your BSN. UCAN nursing advisors in Saskatoon, Regina and Prince Albert work with students at all sites to build community and provide advisement and support. Although UCAN primarily supports Indigenous students through their nursing education, support is extended to all nursing students when needed.
The College of Nursing has set aside 16.6% of seats for Indigenous applicants who meet the minimum entrance requirements.
Careers
Nursing is the largest health care profession in the world. Nurses work with their minds, hands and hearts, while using advanced technology to provide health-care services to individuals, families, groups and communities.
To become a Registered Nurse (RN), the following are required:
a Bachelor of Science in Nursing (BSN) degree (the outcome of our PDBSN option)
clinical practice (included in our program)
successful completion of the National Council Licensure Examination for Registered Nurses (NCLEX-RN)
registration with a provincial regulatory body (College of Registered Nurses of Saskatchewan (CRNS)) in Saskatchewan
Wages
Learn more about hourly wages for RNs in Saskatchewan.
Nurses practice within a diverse range of positions and settings anywhere within Canada and around the globe and can choose from a variety of rewarding careers, including:
Government - development of health-care policy
International health agencies - clinical and non-clinical opportunities with agencies, such as UNICEF and the World Health Organization (WHO)
Military Service - nursing officers
Clinical practice

Hospitals – medical, surgical, pediatrics, obstetrics, etc.
Community – public health, schools, addictions, shelter agencies, etc.
Long-term care – secure environments, care homes, rehabilitation residences, etc.
Nurse educator
Administration
Non-profit sector
Forensics
Air ambulance
Occupational health
Northern nursing
Rural and remote communities
International settings - graduates interested in seeking employment in another province or country should expect a turn-around time of 4-6 weeks to complete the necessary documentation required to verify their education.
More careers are available with experience and advanced education:
Administrator (Management)
Counselor/therapist
Educator
Researcher
Nurse Practitioner
Private practice
Professional associations available to RNs:
Tuition estimates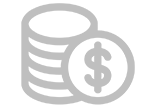 | | Canadian students | International students |
| --- | --- | --- |
| Tuition | $8,895 | $32,022 |
| Student fees | $1,050 | $1,050 |
| Books/Course materials | $1,500 | $1,500 |
| Total | $11,445 | $34,572 |
Tuition will vary depending on the type and number of classes you take in a year. This estimate reflects a typical amount you could expect to pay in your Year 2 if you enroll in a full course load, the maximum number of courses allowed (2022-2023 Canadian dollar rates). Note that this program (and the estimate above) includes classes in the Spring term.
Student fees are used to fund specific student benefits, including health, vision and dental coverage, a bus pass, recreational programs and fitness centre access.
The cost of books, course materials and supplies varies widely across the different years of the program. It is recommended that you budget between $1,500-$2,500 per year.
Program details
The Post-Degree BSN option, which begins in January, provides the opportunity for full-time, intensive study over six consecutive terms with program completion in less than two calendar years.
Admission requirements
The purpose of the Post-Degree Bachelor of Science in Nursing (PDBSN) option is to recognize previous university achievements of qualified students and give them the opportunity to earn a Bachelor of Science in Nursing (BSN) degree in a shortened period of time.
Prospective students must complete academic and non-academic requirements to be eligible for consideration. Admission to the College of Nursing PDBSN option is competitive and based on:
Admission average (60% weighting)
The calculated average of your most recent 60 credit units of coursework towards a degree; all courses towards a degree within each academic year must be included
Situational judgment test score (40% weighting)
Completion of all other admission requirements
Baccalaureate degree
To be considered for admission to the PDBSN option, you must have one of the following:
a baccalaureate degree of at least 90 credit units (cu) from a post-secondary institution recognized by the University of Saskatchewan; or
significant progress toward a bachelor's degree (completed 90 credit units of recognized post-secondary study towards a degree) by December 31 of the year prior to January of your expected entrance date. At least 36 credit units must be at the senior level (senior level courses are defined as comparable to courses at the 200 level and beyond at the University of Saskatchewan).
When you apply for admission, you will be provided with a program monitor form that you must complete to confirm courses completed to meet your degree(s) program requirements.
You may be considered for admission into the College of Nursing with ONE deficiency in the following prerequisite courses:
Nutrition, or
Social Science, or
Indigenous Studies
This deficiency must be completed by the end of April of the year you are admitted. Proof of completion must be received by May 31. A deficiency in the application to the PDBSN is defined by the College of Nursing as a prerequisite course not completed by April 30 of the admission year.
If you do not qualify for regular admission because your calculated admission average is less than 70%, you may be considered for special case admission into the Post-Degree BSN option. Special case admission is available to applicants who:
have a minimum average of 65% calculated in the same way as the regular Post-Degree BSN admission averages;
meet all other admission requirements, including prerequisite courses and situational judgement test; and
are not currently enrolled in a BSN/PDBSN program.
Applicants are considered on a case-by-case basis and the seat may not be filled each year. Students must apply to the Post-Degree BSN option by the posted deadlines and send documents required for admission by the posted document deadline.
If you are eligible for consideration for special case admission, we will request the following:
A resume
A letter to the Associate Dean outlining why you should be considered as a special case for admission. The letter should include:

Relevant information on your academic record
Work/life experience that highlights you as a special case for admission
Any additional education
Strategies for your success in the Post-Degree BSN option
Motivations for nursing
Please include the names and contact information of three people who can provide a reference, for example: academic (one only), work place (direct report), volunteer/community

An interview (We will contact short-listed candidates only.)
View a complete list of required documentation for admission in the Ready to Apply section below.
Situational judgment test (40% weighting)
The College of Nursing requires applicants to complete an online situational judgement test. This test, called Casper (Computer-Based Assessment for Sampling Personal Characteristics) assesses non-academic attributes and inter-personal skills essential for success in nursing.
The situational judgement test involves a series of video-or text-based scenarios and asks test-takers what they would do and why they would do it. The test assesses for communication, collaboration, equity, professionalism, problem solving, empathy, motivation, and ethics. There are no wrong answers.
To take the test, applicants must create an account and reserve a test date. Government issued photo identification is required.
This test must be completed by applicants in the year for which they are applying. Applicants who do not complete the test by the document deadline (August 1, 2023) will be ineligible for admission.
English language proficiency *
* (Pending University Senate approval)
The language of instruction at the University of Saskatchewan (USask) College of Nursing is English. A high level understanding and functionality in English is essential for safe client care in health professions in Saskatchewan.
For students to understand, communicate, and be successful in programs at the university, an acceptable level of academic English is required. You may be asked to provide proof of English proficiency.
If you have been asked to provide proof of your English proficiency, you can do so in the following ways:
Completion of high school and post-secondary studies in English
At least 3 years of full-time study in an approved English-medium secondary program including Grades 10, 11 and 12,1

AND

at least 24 CU of the prerequisite nursing courses must be from a recognized post-secondary institution where English* is the official language of instruction and examination.1

* The post-secondary institution must declare English to be the only language of instruction and examination throughout the institution, not just in select departments.

1 If secondary or post-secondary study occurred more than five years ago, additional proof of English proficiency may be required.

The following English Language Curriculums would be considered acceptable at the high school level:

Canadian English-medium schools
Overseas schools offering a Canadian education system curriculum in English
US regionally-accredited English medium schools
International Baccalaureate Programme
India - IGCSE (International General Certificate of Secondary Education) and CBSE (Central Board of Secondary Education) only
GCSE (General Certificate of Secondary Education) O (Ordinary) Level & GCE (General Certificate of Education) A (Advanced) Levels
NZQA (New Zealand Qualifications Authority)
Australian State Curriculums
CAPE (Caribbean Advanced Proficiency Examinations)
SQA (Scottish Qualifications Authority)
NQAI (National Qualifications Authority of Ireland)
WBQ (Welsh Baccalaureate Qualification)

Students who have not followed one of these secondary level curriculums, will be required to provide another form of proof of English proficiency. This list will be updated annually as required.

Completion of an accepted standardized test

| | |
| --- | --- |
| English proficiency test | Minimum score required for College of Nursing |
| TOEFL iBT (Test of English as a Foreign Language) | 90 |
| Reading | 20 |
| Listening | 22 |
| Speaking | 26 |
| Writing | 20 |
| IELTS (International English Language Testing System) | 7 |
| Reading | 6 |
| Listening | 6 |
| Speaking | 7 |
| Writing | 6 |
| CAEL (Canadian Academic English Language Assessment) | 70 |
| Reading | 60 |
| Listening | 60 |
| Speaking | 70 |
| Writing | 60 |
Ready to apply?
Important dates
Application opens: September 23, 2022
Application deadline: July 15, 2023
Document deadline: August 1, 2023

Decisions out late September 2023
Submitting required documents
Submission Address: Recruitment, Admissions and Transfer Credit
Deadline: Once you have submitted the online application, all of the following required documentation must be received no later than August 1, 2023:
Apply
A non-refundable application fee of $90 CAD is required before your application will be processed.
The $90 application fee is required each time you apply for admission to the College of Nursing.
College info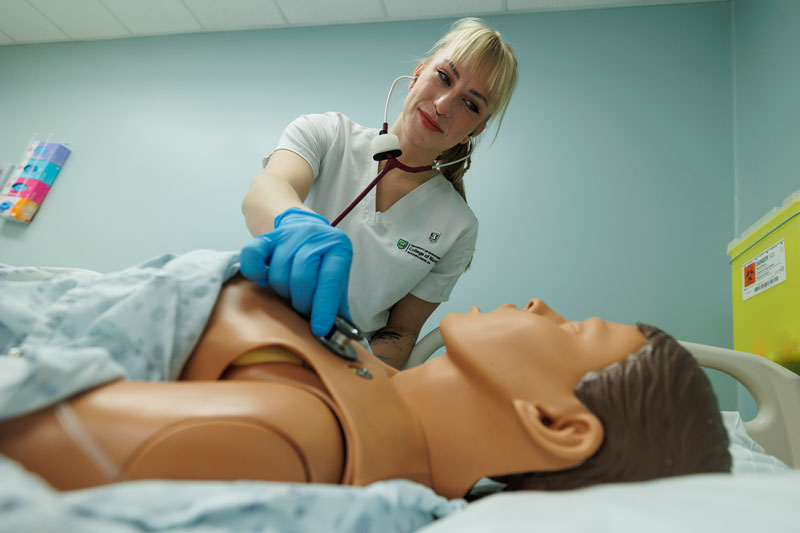 Established in 1938, the College of Nursing offers both undergraduate and graduate programming. The College of Nursing has campuses in Saskatoon, Regina and Prince Albert and sites in La Ronge, Ile-a-la-Crosse, Yorkton and Lloydminster. All College of Nursing graduate programs are available distributively, meaning students can complete them from anywhere.
The College of Nursing has a long history of Indigenous student success and is recognized as having the highest number of Indigenous nursing students in the country.
Questions?
Phone: 306-966-6221
Toll-free: 1-844-966-6269

College of Nursing, University of Saskatchewan
Health Science Building – 1A10, Box 6
107 Wiggins Road
Saskatoon, SK S7N 5E5
---
Related programs
If you are looking for graduate level programs (Master's and PhDs,) please consult our graduate students' website.