About
This program allows you to earn a Certificate during your degree, recognizing a focus of study in sustainability-related concepts and practices in areas such as resource development, food systems and designing sustainable communities.
---
Quick facts
You cannot enter this program directly from high school
You can begin this program off-campus
You can earn this certificate while completing any other degree.
What you learn
You will examine the principles of sustainability and the interdependencies of the environment, the economy and social systems. You will learn that sustainability addresses the complexities of human-environment systems, with a goal of reducing poverty and maintaining ecosystem services while meeting the needs of present and future generations.
The program can begin in your second year. This certificate requires the completion of 21 credit units including:
ENVS 201.3: Foundations of Sustainability
ENVS 401.3: Sustainability in Action
INDG 107.3: Introduction to Canadian Indigenous Studies 
One course elective about Techniques and Tools for Sustainability
9 credit units chosen from one of three areas of focus:

Natural Resources and Sustainability Focus
Community and Sustainability Focus
Food Systems and Sustainability Focus
The Course and Program Catalogue has the complete and official listing of required classes and their descriptions for this program.
ENVS 201.3 – Foundations of Sustainability
The intention of this course is to provide foundational knowledge about sustainability science and concepts while also exposing students to the key foci areas they can pursue with the certificate. Students will be exposed to an interdisciplinary perspective, with materials from the social and natural sciences as well as philosophy and the arts.

ENVS 401.3 – Sustainability in Action
This course combines seminars and project-based activities to examine local and global sustainability issues, integrating perspectives and knowledge from both the social and natural sciences. Students will work in interdisciplinary, collaborative groups to address sustainability challenges on campus and in our community.

INDG 107.3 – Introduction to Canadian Indigenous Studies
This course aims to develop critical reading, writing, and thinking skills and provide the background necessary for advanced Indigenous Studies courses. Through course lectures and seminar discussions this course presents an overview of Aboriginal societies across Saskatchewan and Canada by linking processes of the past with contemporary issues.
Careers
Sustainability is one of the fastest growing job sectors in Canada and graduates in this field are in high demand. Careers are diverse and graduates can be found working in:
Environmental consulting
Government policy analysis
Municipal environmental services
Community engagement and communications
Environmental assessment and planning
Environment and sustainability research 
School info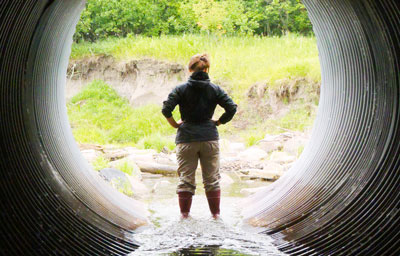 The Certificate in Sustainability is offered by the School of Environment and Sustainability.
The School of Environment and Sustainability (SENS) is an international model of excellence and destination site for interdisciplinary, problem-oriented and experience-based graduate and undergraduate learning for issues dealing with environment and sustainability.
Applying
Students must be enrolled in a degree program at the U of S in order to enroll in this certificate program. The program is open to students from any U of S college. Current students should contact their academic advisor to determine how the certificate fits with their current degree program and email the School of Environment and Sustainability sustainability.certificate@usask.ca to notify the School of Environment and Sustainability that they are enrolling in the certificate. The certificate typically begins in the second year of a student's degree program.
---
Stay connected
Do you want us to send you important reminders, information about our programs or notifications about uSask events?