About
The date of the next intake for the Secondary Technical Vocational Education (CSTVE) Certificate is currently under review. As such, this certificate program is not accepting students until further notice.
Teach the next generation of tradespeople at the high school level.
---
Quick facts
3 year degree or 1 year certificate
Full or part-time program
You need a journeyperson's certificate to apply
What you will learn
If you currently hold a journeyperson's certificate and you want to teach your trade at the secondary level, this program is for you. Your trade will become your first teaching area and the College of Education will provide you with the skills necessary for you to pass on your trade to others. The degree program is three years and the certificate program is one year.
Bachelor of Education (B.Ed.) - first-year schedule sample
Your Journeyperson's certificate is equivalent to 30 credit units of the Technical Vocational B.Ed. Degree and is your Teaching Area 1. You will have the flexibility to choose a second teaching area and you'll have electives to enhance your program. Below is an example of what your first year might look like, assuming you're in the degree program and have chosen social sciences/social studies as your second teaching area:
Course
Description

Fall Term
HIST 151.3
Canadian History from Pre Contact Period to 1867
SOC 111.3
Foundations in Sociology Society Structure Process
ENG 110.6
Literature and Composition
INDG 107.3
Introduction to Canadian Indigenous Studies
CMPT 110.3
Introduction to Computing

Winter Term
ENG 110.6
Literature and Composition
INDG 210.3
Indigenous Ways of Knowing
HIST 152.3
Post Confederation Canada
PSY 120.3
Biological and Cognitive Bases of Psychology
GEOG 120.3
Introduction to Global Environmental Systems
The Course and Program Catalogue has the complete and official listing of required classes and their descriptions for programs in this area of study.
Certificate - first-year schedule sample
The Course and Program Catalogue has the complete and official listing of required classes and their descriptions for the certificate program.
Here are just a few of the classes you might take while you complete this degree:
EFDT 301: Educator Identity in Contexts Anti Oppressive and Ethical Beginnings
This course will have a central focus on an anti-racist and anti-oppressive examination of self and learners, with an understanding that education is an ethical and political act. Specific attention will be paid to the Saskatchewan context. Teacher candidates will connect these understandings to teaching practice as they develop their professional identities.
ECUR 340: Introduction to Teaching Practical and Applied Arts
The teacher's role is regarded as being a manager of learning and the organizational, leadership, and control aspects of this role are examined. Experience will be gained in planning instructional activities and in delivering instruction through the use of micro-teaching. Deals with creating and maintaining safe and effective learning environments in Practical and Applied Arts (PAA). Student candidates will research various approaches to the above topics and then develop their own philosophy, theory and management plan for facilities, classroom management and crisis in PAA. Students will demonstrate understanding of curriculum intentions, application of learning and assessment theory, scientific literacy, lab safety, and handling of controversial issues through participation in course work and assignments.
ECUR 341: Curriculum and Evaluation in Practical and Applied Arts
This course addresses curriculum and assessment topics in a general context, but also addresses Core Curriculum components and initiatives in Saskatchewan and their relevance in Practical and Applied Arts (PAA). The professional growth process will be a foundational process for the structure of this class. Teacher candidates will reflect on philosophy, inquire into curriculum, and use teacher networking as the core strategies for personal/professional growth in this class. Emphasis will also be on the development of teacher-competence in designing, developing, and applying materials that can be used to facilitate individual as well as group learning. The course will help teacher candidates understand the assessment and evaluation processes as an integral part of the teaching process and the actualization of Core Curriculum. Examples of innovative curriculum and initiatives in work based learning in PAA will be introduced. Students will develop abilities in preparing and selecting learning aids as well as developing competency in creating, using, and evaluating tools for the assessment and evaluation for Practical and Applied Arts.
Beginning in their third year of study, students are paired with a partner school where assignments can be completed in an active learning environment. 
At the start of fourth year, students are completely submerged in an extensive field experience for a supervised 16-week period, teaching full time for at least five of those weeks.
Careers
The skills you develop in the College of Education can take you not only to the classroom, but out into the community or around the world. Just a few of the careers our graduates pursue include:
Pre-K to Grade 12 teacher
Adult educator
Advocate
Youth worker
Community program coordinator
Library services
Politician
Educational administrator
Curriculum developer
Instructional designer
High school counsellor
Academic advisor
Writer
Artist
Musician
Business administrator
Entrepreneur
Health and recreation staff
Tuition estimates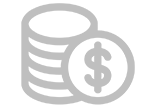 | | Canadian students | International students |
| --- | --- | --- |
| Tuition | $7,497 | $31,488 |
| Student fees | $1,089 | $1,089 |
| Books | $1,500 | $1,500 |
| Total | $10,536 | $34,077 |
Tuition will vary depending on the type and number of classes you take in a year. This estimate reflects a typical amount you could expect to pay in your first year if you enroll in a full course load, the maximum number of courses allowed (2023-2024 Canadian dollar rates).
Student fees are used to fund specific student benefits, including health, vision and dental coverage, a bus pass, recreational programs and fitness centre access.
The cost of books and supplies varies widely depending on the courses you choose. It is recommended that you budget between $1,500-$2,500 per year.
Program options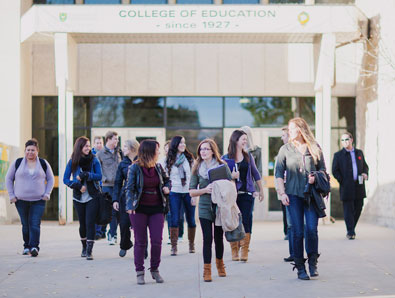 You have two options for completing this program, offered by the College of Education.
Complete a full degree and choose a second teaching area to complement your technical background. Normally, this degree takes four years to complete, but your journeyperson's certificate will count as the first year, allowing you to complete it in three years. As a graduate of this degree program, you will be qualified to receive a Professional "A" Saskatchewan teacher's certificate.
This one year program will give you the educational background to teach in Saskatchewan schools. Your journeyperson's certificate is equivalent to 30 credit units and is your sole teaching area. As a graduate of this certificate program, you will be qualified to receive a Vocational (Endorsed) Saskatchewan teacher's certificate.
As part of your Education degree, you'll choose two teaching areas to specialize in. The first teaching area will be technical vocational, the second will be chosen from the list below. These subject areas are closely aligned with Saskatchewan pre-Kindergarten to Grade 12 curriculum areas:
Biology
Chemistry
Drama
English language arts
Indigenous studies
Mathematics
Modern languages
Physics
Social sciences/social studies
Visual arts
Admission requirements and deadlines
Start term
Deadline
Fall
September 2023 & September 2024

Applications are not being accepted at this time
In order to apply to this program you will need a journeyperson's certificate or appropriate technical training.
Ready to apply?
This program is not currently accepting applications. Please check the About section of this page for more information.
Stay connected
Do you want us to send you important reminders, information about our programs or notifications about USask events?