About
The certificate in Catholic studies provides an interdisciplinary approach to the academic study of Catholicism from the beginnings of Christianity in the ancient world to the presence of Catholicism as the largest Christian community in the world today.
---
Quick facts
Full or part-time program
You can enter this program directly from high school
You can begin this program off-campus
What you will learn

The certificate program in Catholic studies is interdisciplinary by design, allowing students the opportunity of meeting its requirements by means of courses in drama, English, history, interdisciplinary studies, philosophy, psychology, religious studies and sociology.
This interdisciplinary approach will equip students with not only the ability to examine current questions in the field of Catholic studies and discuss the issues that affect Catholicism and its varied traditions, but also with the broader critical thinking and communication skills that are integral to a liberal arts education.
Catholic studies is intended to provide students with an understanding of Catholicism and its history, artistic and literary culture, philosophical and theological thought, and role in contemporary society.
HIST 211.3 Martyrs Mystics and Madmen Making the Medieval Saint
In the world of late antiquity, the veneration of saints became a focus of the religious and cultural life of Christian communities. But what is it to be a saint? Many were martyrs and miracle workers, but we also find holy madmen, transvestites, prostitutes. In this class we explore the diverse representations of sanctity in the hagiographical tradition of the Middle Ages, addressing both the literary and the historical questions raised therein. We ask how Christian communities in the later Roman Empire conceived of sanctity. We address questions of gender and empire, ritual and the body, memory and the use of the past. We explore the array of evidence for the cult of the saints—both literary and material—first in an attempt to understand the complex of practices and beliefs that accompany its emergence, but also to recognize more broadly what this institution can tell us about the Mediterranean world of late antiquity and Medieval Europe.
PHIL 210.3 Medieval Philosophy I From Rome to Baghdad and Paris
The study of major thinkers of the early middle ages, including Augustine, Boethius, Eriugena, Anselm, and Abelard. Background will be provided to Neoplatonic themes that shape this period. Topics include free will, happiness, the existence of God, theories of truth, and the problem of universals.
RLST 314.3 Issues in Contemporary Catholicism
An analysis of contemporary Roman Catholicism with emphasis on the second Vatican Council (1962-1965) and its effects. Themes include identity of and membership in the church, liturgical renewal, post-conciliar forms of spirituality and community, social doctrine, and moral issues.
---
The Course and Program Catalogue has the complete and official listing of required classes and their descriptions for this program.
The Centre for Faith, Reason, Peace and Justice at St. Thomas More College
St. Thomas More College (STM), the Catholic undergraduate liberal arts college federated with the University of Saskatchewan, houses the Centre for Faith, Reason, Peace and Justice. The centre is dedicated to fostering excellence in teaching, research and community outreach in three of STM's distinctive program areas: Catholic studies; critical perspectives on social justice and the common good; and peace studies. The centre is a hub for events and scholarly and community discussions about Catholic studies and its relevance for our 21st-century world. One of its goals is to highlight student achievements in these areas, as well as providing extracurricular learning opportunities.
Community service learning
Students taking the certificate will have the opportunity to participate in community service-learning options organized through STM's Engaged Learning Office. The Engaged Learning Office partners with local, national and international organizations that include L'Arche Saskatoon, Sask Abilities and the Saskatoon Open Door Society.
Extracurricular opportunities
STM hosts a variety of student clubs that offer students many ways to get involved in the STM community, regardless of religious affiliation. Students can join groups such as:
the Newman Centre, the Catholic student group seeking to fulfill the social and spiritual needs of its members;
In Medias Res, a liberal arts journal published twice a year; and
Development and Peace Just Youth, which offers students a chance to learn about global social justice and solidarity.
Careers
This certificate can be a benefit for any career path, including:
education
ministry
healthcare
law
social work
In particular, this certificate would be immensely valuable for anyone teaching or who wants to teach within Greater Saskatoon Catholic Schools or other Catholic school districts. A certificate in Catholic studies can also support an interdisciplinary interest in graduate studies.
Tuition estimates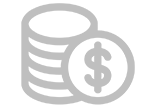 | | Canadian students | International students |
| --- | --- | --- |
| Tuition | $717.00 per 3 credit unit class | $3,011.40 per 3 credit unit class |
| Student fees | $1,089 per year | $1,089 per year |
Tuition will vary depending on the type and number of classes you take in a year. This estimate reflects a typical amount you could expect to pay per class (2023-2024 Canadian dollar rates).
Student fees are used to fund specific student benefits, including health, vision and dental coverage, a bus pass, recreational programs and fitness centre access. This estimate reflects the price you would pay if you are a full-time student.
The cost of books and supplies varies widely depending on the courses you choose. It is recommended that you budget between $1,500-$2,500 for this program.
Program options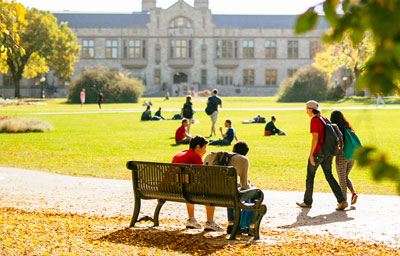 The Certificate in Catholic Studies is offered by the University of Saskatchewan's College of Arts and Science. You may earn the certificate concurrently with a degree.
If you are already enrolled at USask, consult your academic advisor regarding enrolling in this program.
The Course and Program Catalogue has the complete and official listing of required classes and their descriptions for this program.
Admission requirements and deadlines
Deadlines

Start term
Application Deadline
International Deadline
Winter
January 2024
Dec 1, 2023
Documents due: Dec 15, 2023
Sep 1, 2023
Documents due: Oct 1, 2023
Spring
May 2024
Apr 1, 2024
Documents due: May 1, 2024
Feb 1, 2024
Documents due: Mar 1, 2024
Summer
July 2024
May 1, 2024
Documents due: Jun 1, 2024
Mar 1, 2024
Documents due: Apr 1, 2024
Fall
September 2024
Aug 15, 2024
Documents due: Aug 15, 2024
May 1, 2024
Documents due: Jun 1, 2024
Winter
January 2025
Dec 1, 2024
Documents due: Dec 15, 2024
Sep 1, 2024
Documents due: Oct 1, 2024
Ready to apply?
If you are a current USask student, consult your academic advisor regarding enrolling in this program.
To apply to this program as a new student, please apply for admission to any undergraduate program in the College of Arts and Science and after you are admitted, declare your plans to the college.