About
If you're curious about the historical, cultural and political roots and ongoing influence of two major world religions, Judaism and Christianity, this Certificate of Proficiency in Jewish and Christian Origins will give you new insights and critical perspectives from a variety of disciplines (Religion and Culture, History, Philosophy, Archaeology, Classics) that will help to make you an informed global citizen.
---
Quick facts
Certificate program

Full or part-time program

You can enter this program directly from high school
You can begin this program off-campus
This Certificate in Jewish & Christian Origins is offered by the University of Saskatchewan's College of Arts and Science. You may earn the certificate on its own, concurrently with a degree, or after having already received a degree from here or another institution. 
What you will learn
You will study the origins, development of and cultural impact of two world religions, Judaism and Christianity, from their beginnings in ancient Israel to the parallel developments of rabbinic Judaism and emergent Christianity subsequent to the first Jewish War of 70 C.E. to Late Antiquity, including some coverage of the origins of Islam in relation to Judaism and Christianity.
This certificate requires the completion of the 24 credit units:
6 credit units from a list of courses in Biblical Literature
6 credit units from a list of courses in Early Judaism and Christianity
3 credit units from a list of courses in Near Eastern and Classical Archaeology, and Languages
3 additional credit units 

from any of the four course lists above 
The Course and Program Catalogue has the complete and official listing of required classes and their descriptions for this program.
RLST 219: Bible and Western Culture
Explores the influence of the Bible on the culture of the west, ancient and modern, with a particular focus on the role of biblical themes, symbols and characters in art, literature, music and popular culture.
ARCH 116: Introduction to Near Eastern and Classical Archaeology
Introduction to the archaeology of ancient Egypt, Mesopotamia, Israel and surrounding regions, Greece and Rome. The course examines how archaeologists use material remains to reconstruct ancient societies, focusing on the archaeological characteristics and cultural dynamics of major periods, and the relationship between human communities and the environment.
RLST 301: Apocalyptic Then and Now
This course investigates apocalyptic thought and literature in Judaism and Christianity. The primary focus is the religious perspectives and social functions of apocalyptic, with a brief discussion of contemporary Muslim apocalyptic. It will also survey the appropriation of apocalyptic themes throughout history in millenarian movements and in artistic forms such as art, fiction, and film, with special attention to apocalyptic in contemporary culture.
Careers
Some career opportunities include:
Teacher
Journalist
Political consultant
Social service worker
Humanitarian aid worker
Religious minister
Tuition estimates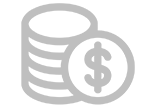 | | Canadian students | International students |
| --- | --- | --- |
| Tuition | $689.40 per class | $2,481.84 per class |
| Student fees | $1,050 per year | $1,050 per year |
Tuition will vary depending on the type and number of classes you take in a year. This estimate reflects a typical amount you could expect to pay per class (2022-2023 Canadian dollar rates).
Student fees are used to fund specific student benefits, including health, vision and dental coverage, a bus pass, recreational programs and fitness centre access. This estimate reflects the price you would pay if you are a full-time student.
The cost of books and supplies varies widely depending on the courses you choose. It is recommended that you budget between $1,500-$2,500 for this program.
Admission requirements and deadlines
Deadlines

Start term
Application Deadline
International Deadline
Winter
January 2023
Dec 1, 2022
Documents due: Dec 15, 2022
Sep 1, 2022
Documents due: Oct 1, 2022
Spring
May 2023
Apr 1, 2023
Documents due: May 1, 2023
Feb 1, 2023
Documents due: Mar 1, 2023
Summer
July 2023
May 1, 2023
Documents due: Jun 1, 2023
Mar 1, 2023
Documents due: Apr 1, 2023
Fall
September 2023
Aug 15, 2023
Documents due: Aug 15, 2023
May 1, 2023
Documents due: Jun 1, 2023
Winter
January 2024
Dec 1, 2023
Documents due: Dec 15, 2023
Sep 1, 2023
Documents due: Oct 1, 2023
Ready to apply?
If you are a current USask student, consult your academic advisor regarding enrolling in this program.
To apply to this program as a new student, please apply for admission to any undergraduate program in the College of Arts and Science and after you are admitted, declare your plans to the college.