About
The Certificate in Mathematical Modelling equips you with the mathematical fluency required to formulate, analyze, and evaluate models arising in a wide variety of scientific and industrial contexts. The certificate is an excellent complementary credential if you are pursuing a degree in a discipline where models play a fundamental role, from economics to engineering to computer simulation to pure, applied, and social sciences.
---
Quick facts
Two-year certificate
Full or part-time program
You can enter this program directly from high school
You can begin this program off-campus
Program can be completed concurrently alongside other degree programs
The Certificate in Mathematical Modelling is offered by the University of Saskatchewan's College of Arts and Science. You may earn the certificate on its own, concurrently with a degree program from this college or others, or after having already received a degree.
What you will learn

You will learn the mathematical skills and concepts required for mathematical modelling. You will develop mathematical models and use them to help solve real-world problems from diverse subject areas. You get to choose an upper-year MATH or STAT course from an extensive list to customize your program to your specific modelling interests.
MATH 336.3: Mathematical Modelling I
The course is designed to teach students how to apply mathematics by formulating, analyzing and criticizing models arising in real-world situations. An important aspect in modelling a problem is to choose an appropriate set of mathematical methods - 'tools' - in which to formulate the problem mathematically. In most cases a problem can be categorized into one of three types, namely: continuous, discrete, and probabilistic. The course will consist of an introduction to mathematical modelling through examples of these three basic modelling types.
MATH 436.3: Mathematical Modelling II
This course is a continuation of MATH 336. The course is designed to further develop students' capacity to formulate, analyze and criticize mathematical models arising in real-world situations. The present course will put emphasis on student activities rather than on lectures. Students will be expected to work in small groups on problems chosen by the instructor and to develop their independent skills at the formulation, analysis and critique of specific problems, and ultimately come to a greater understanding of the modelling process.
MATH 314.3: Numerical Solution of Ordinary Differential Equations
Numerical differentiation and integration, initial-value, and boundary-value problems for ordinary differential equations, introduction to numerical solutions to partial-differential equations.
Unique opportunities
You will have the opportunity to interact with researchers in mathematics and statistics and will be introduced to the national and international mathematical science community. The department participates annually in undergraduate mathematical competitions that develop skills and expose students to situations with no classroom counterpart. High-achieving students acquire a strong foundation for varied undergraduate and graduate research projects.
Student-professor ratios
Upper-year classes typically have a class size of under 30 students.
Experiential learning
MATH 436 emphasizes student activities over lectures, providing students with hands-on modelling experience. Tackling authentic problems also helps develop transferable, complementary skills in programming and computer experimentation.
Complementary certification
While Applied Mathematics programs are common at campuses across Canada, very few Canadian universities offer certificate programs in mathematical modeling that can be completed concurrently with a bachelor's degree in a student's chosen scientific or technical field.
Careers
A thorough understanding of mathematical models can give you an advantage in a wide variety of academic disciplines and technical professions. Some career opportunities include:
Data analysis
Game design
Simulation engineering
Economic forecasting
Meteorology
Epidemiology and infectious disease modelling
Medical imaging
Materials science
Nanotechnology
Quantum computing
Scientific research
Math and science education
Engineering: all majors/specializations
Tuition estimates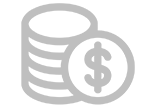 | | Canadian students | International students |
| --- | --- | --- |
| Tuition | $731.40 per 3 credit unit class | $2,633.04 per 3 credit unit class |
| Student fees | $1,050 per year | $1,050 per year |
Tuition will vary depending on the type and number of classes you take in a year. This estimate reflects a typical amount you could expect to pay per class (2022-2023 Canadian dollar rates).
Student fees are used to fund specific student benefits, including health, vision and dental coverage, a bus pass, recreational programs and fitness centre access. This estimate reflects the price you would pay if you are a full-time student.
The cost of books and supplies varies widely depending on the courses you choose. It is recommended that you budget between $1,500-$2,500 for this program.
Admission requirements and deadlines
Deadlines

Start term
Application Deadline
International Deadline
Winter
January 2023
Dec 1, 2022
Documents due: Dec 15, 2022
Sep 1, 2022
Documents due: Oct 1, 2022
Spring
May 2023
Apr 1, 2023
Documents due: May 1, 2023
Feb 1, 2023
Documents due: Mar 1, 2023
Summer
July 2023
May 1, 2023
Documents due: Jun 1, 2023
Mar 1, 2023
Documents due: Apr 1, 2023
Fall
September 2023
Aug 15, 2023
Documents due: Aug 15, 2023
May 1, 2023
Documents due: Jun 1, 2023
Winter
January 2024
Dec 1, 2023
Documents due: Dec 15, 2023
Sep 1, 2023
Documents due: Oct 1, 2023
Ready to apply?
If you are a current USask student, consult your academic advisor regarding enrolling in this program.
To apply to this program as a new student, please apply for admission to any undergraduate program in the College of Arts and Science and after you are admitted, declare your plans to the college.
Stay connected
Do you want us to send you important reminders, information about our programs or notifications about USask events?