About
Learn about intellectual properly issues relating to technological innovation, construct a business plan for a technology venture, and develop technological solutions to a design problem.
---
Quick facts
Two-year certificate program

You cannot begin this program directly from high school

Program can be completed concurrently alongside other degree programs
What you will learn

The Technological Innovation Certificate program introduces students to business fundamentals and to the processes necessary to design and commercialize technologically-innovative solutions. Students who complete the program will have the knowledge, skills, and abilities necessary to identify good problems involving tech innovation opportunities, to design solutions to those problems, and to commercialize their innovations.
Many of the courses in the certificate program can also be used to satisfy degree requirements. Please speak with an academic advisor to see what options may be available to you if you are completing this program concurrently with another degree program.
| Course | Course Description |
| --- | --- |
| COMM 201.3: Introduction to Financial Accounting | Helps the student understand, use and appreciate the limitations of information provided in an organization's financial statements. As such, the course examines what financial statements are, what they include and the means of deriving information for and from them. Specifically, the course will enable the student to: (1) link the results of management's financing, investing and operating decisions to financial statement reporting; (2) understand the boundaries and limitations of information in the financial statements; (3) demonstrate a basic but real awareness of financial accounting systems; and (4) use information in financial statements to help make various decisions about an organization. |
| COMM 346.3: Technology Commercialization | Provides a practice oriented bridge between the physical sciences and the world of commerce. Examines the theory and practice of launching new business ventures in science and engineering related industries. Practicing managers, entrepreneurs and special advisors will describe their activities and experiences through guest lectures and an in-class project will put class content into practice. |
| COMM 447.3: Entrepreneurship & Venture Development | This course helps students develop the skills required for the successful formation of new business ventures, effective business succession, or small business expansion. Students also learn how to evaluate business models and plans, and how to manage on-going small and medium sized businesses. Students examine their own entrepreneurial potential and experience the process of planning the formation of a new venture, business succession, or business expansion through the preparation and formal presentation of a business plan. |
| GE 431.1: Engineering Entrepreneurship Capstone | This course integrates entrepreneurship with engineering design, in equal measure. Students will be tasked with identifying an entrepreneurial opportunity in the technology environment, pursuing it in terms of defining the opportunity (needs analyses, problem definition, market analysis), and developing a value-added solution to the problem. |
| GE 451.1: Intellectual Property Fundamentals | This course includes a survey of key aspects of Canadian intellectual property law and intellectual property-related international undertakings. It is meant for non-law students. Included will be discussions on substantive intellectual property regimes such as copyright, industrial design, integrated circuit topographies, trademarks, patents, and, perhaps, plant breeder's rights (depending upon class composition). Also considered will be laws of confidential information and trade secrecy, means of transferring intellectual properties and other transactions, remedies for circumstances of infringement, and pertinent University of Saskatchewan policies. |
| GE 490.1: Guest Seminar Series | This is a seminar course featuring guest speakers. The guest speakers will present on tech innovation, most often in a Saskatchewan context, but not exclusively. The goal of the course is to inspire would-be tech innovators and to provide them with wisdom and knowledge to help them in their journey. |
| GE 495.6: Technological Innovation Capstone Design Project | This course is a 4th year engineering design capstone experience. What makes it distinct from other disciplinary 495 capstone courses is that the students in GE 495.6 identify and develop their own design problems. They can also form multidisciplinary teams in order to tackle their design problems. Students will identify and characterize a design problem, show that it is valid, and then proceed to design a solution to the design problem using engineering design methods. This course is for those that seek a more entrepreneurial design experience. |
The Course and Program Catalogue has the complete and official listing of required classes and their descriptions for this program.
You will complete three of the following courses during your program, based on your interests.
| Course | Course Description |
| --- | --- |
| COMM 204.3: Introduction to Marketing | Introduction to the marketing concept in business. Business activities are analyzed from the point of view of recognition, stimulation and satisfaction of consumer demand. |
| COMM 205.3: Introduction to Operations | Management Introduces students to concepts and decision-making techniques used in the design, planning, execution, control, and improvement of operations of world-class manufacturing and service companies. It begins with introductory issues such as operations strategy and forecasting, continue with design topics such as product design, capacity planning, process design, facility layout, work design, and location planning, then covers quality management and control, and finally ends with planning decisions such as inventory management, aggregate planning, material requirements planning, just-in-time systems, scheduling, and supply chain management. Time permitting, project management and waiting line management may be covered too. |
| COMM 211.3: Human Resource Management | Develops a framework for human resource management comprising the context, issues, strategies, and processes of managing people in organizations. The challenges arising from the context include legal and ethical issues as well as global perspectives. Processes include selection and recruitment, performance appraisal, training and development, compensation and benefits, labour relations, and managing employee and employer interests within the employment relationship. |
| GE 450.3: Technology Innovation Management | This is a course on the management of technology innovation. It explores the processes by which technology is developed, and how those processes can be managed to garner successful business outcomes. The course covers theories of tech innovation and of how to manage such processes, as well as case studies of successes and failures. Students will learn how to develop their own plan for managing technology that they develop and innovate. |
| RCM 402.3: Interpersonal Communication and Rhetoric | A survey of foundational concepts in interpersonal communication. Topics include the nature of communication, self-concept, face and politeness, ethics, listening, context and situation, human motivation, identity formation, and persuasion. The course will incorporate rhetorical as well as social-scientific theories, and its goal will be to encourage students to think about the dynamic and shifting nature of human interaction, and to develop strategies for managing their own interactions particularly in their professional relationships. |
| RCM 404.3: Leadership as Communication | Examines leadership as communication, and in particular as a form of rhetorical activity. Drawing on both traditional and contemporary scholarship, it will combine theoretical understanding with practical strategies for improving skill across several dimensions of the leadership dynamic: interpersonal, rhetorical, social, ethical, and political. Through reading, discussion, and a variety of practical case studies and exercises, students will be challenged to develop their ability to guide, motivate, and support others toward common goals. Topics include leadership as rhetoric; the ethics of leadership; face-saving, conflict resolution, and listening; community and team-building; group loyalty and identity formation; and persuasion. |
| RCM 409.3: Negotiation as Rhetorical Practice | Using rhetorical theories and methodologies, as well as organizational models, this course introduces students to effective negotiation as rhetorical practice. Designed to foster a rhetorical understanding of the most fundamental elements of the negotiation process, the course teaches theories of identification and common ground as well as persuasion, power, and ethics. It focuses on the tools necessary to examine communication processes and motivations that underpin the principles of negotiation, and it teaches how to do a rhetorical analysis of the negotiation context and audience as well as how to do strategic planning. The course also recognizes the interrelationship between language theories and the ability to frame negotiation communication. |
Careers
The Technological Innovation Certificate offers crucial skills to anyone who aspires to leadership positions or entrepreneurial enterprise. The courses are all designed to grow the skills people need so that they have successful and satisfying careers.
Tuition estimates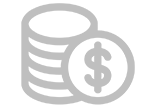 Note: if you are taking this certificate concurrently with a degree program, there will be no additional student fees. Tuition will still be assessed for each course. With proper program planning, you will use the communication classes towards your degree and you will already be paying student fees as part of your studies.
| | Canadian students | International students |
| --- | --- | --- |
| Tuition | $811.80 per class | $2,922.48 per class |
| Student fees | $1,050 per year | $1,050 per year |
Tuition will vary depending on the type and number of classes you take in a year. This estimate reflects a typical amount you could expect to pay per class (2022-2023 Canadian dollar rates).
Student fees are used to fund specific student benefits, including health, vision and dental coverage, a bus pass, recreational programs and fitness centre access. This estimate reflects the price you would pay if you are a full-time student.
The cost of books and supplies varies widely depending on the courses you choose. It is recommended that you budget between $150-$250 for each class.
Admission requirements and deadlines
Admission requirements
All applicants to this program must meet the following requirements in order to be considered for admission:
Completed at least 60 credit units of post-secondary coursework
60% average in the most recent 18 credit units of completed coursework
Deadlines
Start term
Application deadline
Fall
Sept. 2022
June 30, 2022
Ready to apply?
Complete the online application form by the required application deadline.
For applicants new to USask, a non-refundable application fee of $90 CDN is required before your application will be processed. Current USask students do not need to pay an application fee.