About
Management is the organization and coordination of business activities in order to achieve certain goals and objectives. As a manager, you need to be a forward thinker who can create a plan, organize the resources to make it work, direct the people who will make it happen, and monitor and control its effects. 
---
Quick facts
Four year degree
Full-time program
You can enter this program directly from high school
You can begin this program off-campus
Get an early start with COMM 101 Online
What you will learn
The Management major allows you to integrate all functional areas of business by choosing electives of your choice from accounting, marketing, operations management, human resource management, and finance. This allows you to have a well-rounded and integrated understanding of business and an ability to deal with all aspects of an organization. This wide breadth of knowledge gives you an ideal understanding of the strategy needed to achieve overall organizational goals and objectives. 
A first-year schedule sample
All first year commerce students will take a common set of classes before entering a specialization, such as management, in their second year.
Course
Description

Fall Term
COMM 100.3
Business Communication I
COMM 101.3
Introduction to Business
ECON 111.3
Introduction to Microeconomics
COMM 119.3
Skills for Academic Success
INDG 107.3*
Introduction to Canadian Indigenous Studies

Winter Term
COMM 104.3
Business Statistics 1
COMM 105.3
Introduction to Organizational Behaviour
MATH 121.3
Mathematical Analysis for Business and Economics
ECON 114.3
Introduction to Macroeconomics
PSY 120.3*
Biological and Cognitive Bases of Psychology
* These are elective courses. You'll have a number of courses to choose between.
The Course and Program Catalogue has the complete and official listing of required classes and their descriptions for this program. 
Here are just a few of the classes you might take while you complete this degree:
COMM 347: Aboriginal Business in Canada
The Saskatchewan and Canadian business landscape is changing. Aboriginal Entrepreneurs and Businesses are making bigger impacts in the business community and this trend will continue. This course is intended to provide knowledge about the unique environment in which aboriginal owned businesses operate. This unique environment creates some interesting opportunities and even more unexpected challenges. The impact of treaties, the Indian Act, Land Claim Settlements and other issues are all discussed in the context of their impact on economic development for aboriginal peoples. This course also examines the best practices related to the legal structures, governance models and management systems of aboriginal businesses by studying successful aboriginal businesses and communities. These case studies focus on Western Canada and specifically Saskatchewan.
COMM 340: Introduction to International Business
Introduction to the global setting in which international business decisions are made. In addition to the basic economic factors, socio-cultural, legal and political considerations are examined. Emphasis is placed on the factors which are relevant to decision making in a wide range of international business functions (i.e. marketing, finance) and international business forms (i.e. export-import, foreign manufacturing, joint ventures).
COMM 448: Management Consulting Project
This course is designed to lead students through the management consulting process, including developing and presenting a consulting proposal and then completing the consulting project. Students will learn how to specify business research questions, propose appropriate methods of researching the questions, and analyze the results of the research, and present conclusions and recommendations. Real external business clients are expected for each consulting group (may be one or more students in a group, depending on the size of the consulting project). The most common types of business research requested by clients have been marketing research studies, business plans, feasibility studies, and industry opportunity surveys.
Students from around the world choose to study at the Edwards School of Business because we offer hands-on experiential learning in every area of study. You go beyond analyzing cases and into communities, graduating with legitimate consulting experience on your résumé.
Our four year B.Comm. degree helps students develop the critical thinking, problem solving, communication and teamwork skills that employers demand. In 2018, 89.9% of graduates were employed in their field and only 10.1% were still looking for a job within six months of graduation.
At Edwards, we have a dedicated student advisory team which means you can book an appointment to see an advisor within a day (using our online booking system). We also offer same day drop-in service for quick questions.
Our young, vibrant faculty consistently earn prestigious teaching awards, attesting to their investment in your learning.
Careers
The Management major is designed for those students who seek a business education and do not wish to narrow their focus to a specific functional area. 
You do not have to be a specialist in order to obtain a good position with an employer after graduation. Many employers prefer to hire individuals with a broad range of education, given that students complete a high number of senior classes in the functional areas and pursue one of the available management streams to enhance their knowledge base. Individuals with broad skills may be more suited to adapt to today's rapidly changing business environment than those with a narrower background of education.
Students who major in management may continue their professional development with careers like the following:
consultant

event planner

small business owner

entrepreneur

general manager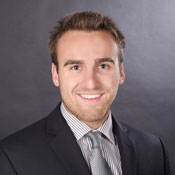 Student Profile
Jarek Wicijowski
2017 Co-op Student: Food Operations Specialist, Federated Co-operatives Limited
"I chose the Management major because I would like to one day own a portfolio of businesses. The Management major allows me to take classes from all areas of business that are relevant to this goal. The most interesting thing I did during my work term with Federated Co-operatives Limited was traveling around Western Canada performing analysis on a multi-million dollar potential acquisition." 
Tuition estimates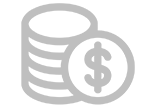 | | Canadian students | International students |
| --- | --- | --- |
| Tuition | $7,541 | $20,587 |
| Fees | $947 | $947 |
| Books | $1,500 | $1,500 |
| Total | $9,988 | $23,034 |
Tuition will vary depending  on the type and number of classes you take in a year. This estimate reflects a typical amount you could expect to pay in your first year if you enroll in a full course load, the maximum number of courses allowed (2019-2020 Canadian dollar rates).
Fees are used to fund specific student benefits, including health, vision and dental coverage, a bus pass, recreational programs and fitness centre access.
The cost of books and supplies varies widely depending on the courses you choose. It is recommended that you budget between $1,000-$2,000 per year.
Program options
Bachelor of Commerce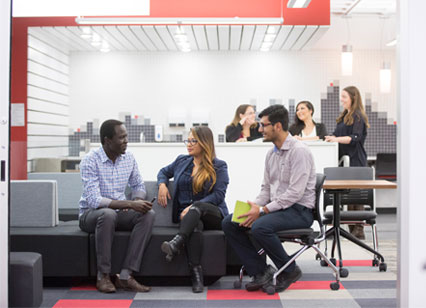 The Bachelor of Commerce (B.Comm.) degree is a four year program offered by the University of Saskatchewan's Edwards School of Business.
All undergraduate students admitted to the Edwards School of Business are required to complete a common first-year of studies. In January of your second year, you'll apply to a specialization in Accounting, Finance, Human Resources, Management, Marketing or Operations Management.
While you complete your Bachelor degree, you can also enhance your experience with the following options:
Admission requirements and deadlines
Deadlines

Start term
Application Deadline
International Deadline
Winter
January 2020
Dec 1, 2019
Documents due: Dec 15, 2019
Sep 1, 2019
Documents due: Oct 1, 2019
Spring
May 2020
Apr 1, 2020
Documents due: May 1, 2020
Feb 1, 2020
Documents due: Mar 1, 2020
Summer
July 2020
Jun 1, 2020
Documents due: Jun 15, 2020
Mar 1, 2020
Documents due: Apr 1, 2020
Fall
September 2020
Jul 1, 2020
Documents due: Jul 15, 2020
Jul 1, 2020
Documents due: Jul 15, 2020
Winter
January 2021
Dec 1, 2020
Documents due: Dec 15, 2020
Sep 1, 2020
Documents due: Oct 1, 2020
Ready to apply?
A non-refundable application fee of $90 CDN is required before your application will be processed.
Stay connected
Do you want us to send you important reminders, information about our programs or notifications about USask events?