About
Human Resources is about helping organizations succeed by managing employees and helping them reach their full potential. It serves a strategic function linking talented people with organizational success.
The major prepares students to handle human resource concerns in a timely and professional manner relating to all HR competencies including strategy, professional practice, engagement, total rewards, labour and employee relations, health, wellness and safe workplace, learning and development, workforce planning and talent management, HR metrics, reporting and financial management.
---
Quick facts
Four year degree
Full-time program
You can enter this program directly from high school
You can begin this program off-campus
Get an early start with COMM 101 Online
What you will learn
The human resource major prepares you for all aspects of the employment relationship. You will learn to how to recruit, select and engage employees, how to set up a compensation system, and how to deal with the intricacies of employment law including union-management relations. As part of managing people, you will also learn about specific areas such as workforce planning, retention, training and development, and health and safety.
A first-year schedule sample
All first year commerce students will take a common set of classes before entering a specialization, such as human resources, in their second year.
| Course | Description |
| --- | --- |
| COMM 100.3 | Business Communication I |
| COMM 101.3 | Introduction to Business |
| COMM 104.3 | Foundations of Business Statistics |
| COMM 105.3  | Introduction to Organizational Behaviour |
| MATH 121.3 | Mathematical Analysis for Business and Economics |
| COMM 204.3  | Introduction to Marketing |
| COMM 211.3  | Human Resource Management |
| COMM 229.3  | Personal Financial Management |
| | English Writing Requirement |
| | 100 level non-COMM Elective |
* These are elective courses. You'll have a number of courses to choose between.
The Course and Program Catalogue has the complete and official listing of required classes and their descriptions for this program. 
Here are just a few of the classes you might take while you complete this degree:
COMM 211: Human Resource Management
Develops a framework for human resource management comprising the context, issues, strategies, and processes of managing people in organizations. The challenges arising from the context include legal and ethical issues as well as global perspectives. Processes include selection and recruitment, performance appraisal, training and development, compensation and benefits, labour relations, and managing employee and employer interests within the employment relationship.
COMM 343: Recruitment Selection and Engagement
Designed to help students identify and apply appropriate practices (which are valid, reliable, and legally defensible) for recruiting and selecting people who will contribute to the overall success of an organization, and for engaging those employees toward favourable organizational (and individual) outcomes. In so doing, the theoretical and empirical underpinnings for these practices are presented.
COMM 489: Strategic Human Resource Management
This course integrates concepts and foundations from the functional areas of human resource (HR) management within a strategic human resources framework. Emphasis is placed on development of analytical and problem solving abilities to formulate and apply HR solutions to real-life organizational problems. The guiding premise for the course is that HR strategies are most effective when internally consistent and aligned with the strategic objectives of the organization.
Students from around the world choose to study at the Edwards School of Business because we offer hands-on experiential learning in every area of study. You go beyond analyzing cases and into communities, graduating with legitimate consulting experience on your résumé.
Our four year B.Comm. degree helps students develop the critical thinking, problem solving, communication and teamwork skills that employers demand. 
At Edwards, we have a dedicated academic and career services student advisory team which means you can book an appointment to see an advisor within a day (using our online booking system).
Our young, vibrant faculty consistently earn prestigious teaching awards, attesting to their investment in your learning.
Careers
The field of human resources includes areas such as recruitment, training and development, salaries and benefits, health and safety, industrial relations, and performance management.
Students may be eligible to waive writing the National Knowledge Exam (NKE) for the Chartered Professional in Human Resources professional designation from CPHR Saskatchewan after completing a B.Comm. degree. The designations are regulated by each province.
With a major in human resources you may continue your professional development with careers like:
Compensation Specialist
Human Resources Generalist
Human Resource Information System Specialist
Mediator
Occupational Health & Safety (OH&S) Specialist
Recruiter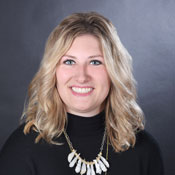 Student Profile
Bailey Back
2017 Co-op Student: Business Information Specialist, Square One
"I chose the Human Resource major because there is so much room for growth in the major. I love that I'm able to take different roads within HR and am able to work with the most important part of an organization... the people! My work placement and experience with the Co-op program was amazing. I love that it challenged me every day and gave me a different educational experience than the classroom did."
Tuition estimates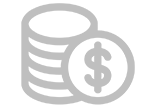 | | Canadian students | International students |
| --- | --- | --- |
| Tuition | $8,768 | $36,826 |
| Student fees | $1,089 | $1,089 |
| Books | $1,500 | $1,500 |
| Total | $11,357 | $39,415 |
Tuition will vary depending on the type and number of classes you take in a year. This estimate reflects a typical amount you could expect to pay in your first year if you enroll in a full course load, the maximum number of courses allowed (2023-2024 Canadian dollar rates).
Student fees are used to fund specific student benefits, including health, vision and dental coverage, a bus pass, recreational programs and fitness centre access.
The cost of books and supplies varies widely depending on the courses you choose. It is recommended that you budget between $1,500-$2,500 per year.
Program options
Bachelor of Commerce
The Bachelor of Commerce (B.Comm.) degree is a four year program offered by the University of Saskatchewan's Edwards School of Business.
All undergraduate students admitted to the Edwards School of Business are required to complete a common first-year of studies. In January of your second year, you'll apply to a specialization in Accounting, Finance, Human Resources, Management, Marketing or Supply Chain Management.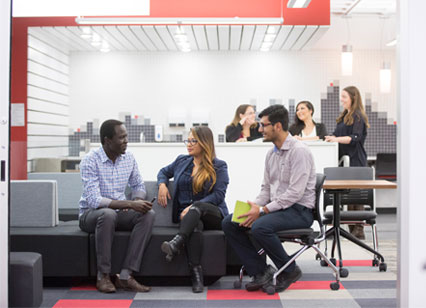 While you complete your Bachelor degree, you can also enhance your experience with the following options:
Edwards Career Services, in the Edwards School of Business, provides career-related services to all business students. We are responsible for the co-operative education program for 3rd year undergraduates and an MBA Internship Program for MBA students. Our office also partners with the main campus career centre to provide services and interview space to our business students and the employers recruiting you.
The co-op option is an opportunity for third-year business students to participate in an eight-month paid work term and gain practical experience in their field of study.
Edwards students have an opportunity to pursue studies around the world. Taking university classes in another country will broaden your horizons, enrich your university experience and open your employment opportunities globally.
Edwards School of Business have study agreements with a number of universities (in Austria, Australia, France, Sweden, Thailand and many other locations) where you can study a pre-approved set of classes and credit will transfer back to the B.Comm. degree program.
The University of Saskatchewan offers multiple second degree programs that allow you to earn two degrees in a shorter time frame than if you took each individually. Along with a Bachelor of Commerce, you could also earn a:
Juris Doctor (Law degree)
Bachelor of Science in Agriculture
Bachelor of Arts
Bachelor of Science
Speak with an academic advisor if you are interested in this option.
Admission requirements and deadlines
Deadlines

Start term
Application Deadline
International Deadline
Winter
January 2024
Dec 1, 2023
Documents due: Dec 15, 2023
Sep 1, 2023
Documents due: Oct 1, 2023
Spring
May 2024
Apr 1, 2024
Documents due: May 1, 2024
Feb 1, 2024
Documents due: Mar 1, 2024
Summer
July 2024
May 1, 2024
Documents due: Jun 1, 2024
Mar 1, 2024
Documents due: Apr 1, 2024
Fall
September 2024
May 1, 2024
Documents due: Jun 1, 2024
May 1, 2024
Documents due: Jun 1, 2024
Winter
January 2025
Dec 1, 2024
Documents due: Dec 15, 2024
Sep 1, 2024
Documents due: Oct 1, 2024
Ready to apply?
A non-refundable application fee of $90 CAD is required before your application will be processed.
Stay connected
Do you want us to send you important reminders, information about our programs or notifications about USask events?