About
The Aboriginal Business Administration Certificate (ABAC) is a two-year direct-entry program for self-identified Aboriginal students.
---
Quick facts
Two-year certificate
Full-time program
You can enter this program directly from high school
What you will learn

ABAC is designed to provide programming for Aboriginal students who wish to obtain a certificate in business but who do not want to study in a four-year degree program or who do not meet the admission criteria for direct or transfer admission to the Bachelor of Commerce (B.Comm.) degree program.
Upon successful completion, students may choose to apply to the Bachelor of Commerce degree program during the regular application period. Students in good standing who have met ABAC program standards will be automatically admitted to the B.Comm. degree program.
A first-year schedule sample
In your first year, you'll take fewer courses than normal as you get familiar with campus life. In your second year, with permission from an advisor, you'll be able to take a full courseload of five classes per term.
Course
Description

Fall Term

COMM 101

Introduction to Business

COMM 119

Skills for Academic Success
ECON 111
Introductory Microeconomics
ENG 111*
Literature and Composition Reading Poetry
COMM 115
Business School Life I

Winter Term

COMM 100

Business Communication I

COMM 105

Introduction to Organizational Behaviour

ECON 114

Introductory Macroeconomics

INDG 107*

Introduction to Canadian Indigenous Studies

COMM 115

Business School Life I
* You'll have a number of courses to choose between English, Social Sciences, or Humanities for this course.
The Course and Program Catalogue has the complete and official listing of required classes and their descriptions for this program. 
COMM 201 Introduction to Financial Accounting 
Helps the student understand, use and appreciate the limitations of information provided in an organization's financial statements. As such, the course examines what financial statements are, what they include and the means of deriving information for and from them. Specifically, the course will enable the student to: (1) link the results of management's financing, investing and operating decisions to financial statement reporting; (2) understand the boundaries and limitations of information in the financial statements; (3) demonstrate a basic but real awareness of financial accounting systems; and (4) use information in financial statements to help make various decisions about an organization.
COMM 204 Introduction to Marketing 
Introduction to the marketing concept in business. Business activities are analyzed from the point of view of recognition, stimulation and satisfaction of consumer demand.
COMM 211 Human Resource Management 
Develops a framework for human resource management comprising the context, issues, strategies, and processes of managing people in organizations. The challenges arising from the context include legal and ethical issues as well as global perspectives. Processes include selection and recruitment, performance appraisal, training and development, compensation and benefits, labour relations, and managing employee and employer interests within the employment relationship.
The ABAC program allows Aboriginal students to study business at the Edwards School of Business without committing to a four-year degree program. The two-year certificate of proficiency incorporates significant student success activities designed to assist students with their transition to studying business in an urban university setting. Students also have the opportunity to upgrade their high school math after admission to the program.
Program Highlights
Two years to complete (based on 24 credits per year)
Flexible admission standards – direct entry, transfer or mature admission
Credits transfer to B.Comm. program upon successful completion
Pathway programming available for students who need to upgrade high school math
Enhanced student support through non-credit business skills courses, math tutoring, business visits and workshops led by Edwards staff
Careers
The ABAC program provides students with an introduction to business including courses in accounting, marketing, finance, and human resource management. Edwards partners with employers to provide networking opportunities for Aboriginal students. 
Tuition estimates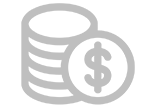 | | Canadian students |
| --- | --- |
| Tuition | $5,820 |
| Fees | $922 |
| Books | $1,000 |
| Total | $7,742 |
Tuition will vary depending  on the type and number of classes you take in a year. This estimate reflects a typical amount you could expect to pay in your first year if you enroll in a full course load, the maximum number of courses allowed (2018-2019 rates).
Fees are used to fund specific student benefits, including health, vision and dental coverage, a bus pass, recreational programs and fitness centre access.
The cost of books and supplies varies widely depending on the courses you choose. It is recommended that you budget between $1,000-$2,000 per year.
Admission requirements and deadlines
Deadlines
Start term
Deadline
Fall
Sep. 2018
July 1, 2018
Requirements
1. First Nations, Métis or Inuit ancestry
2. Grade 12 standing or equivalent
3. Required classes
Foundations of Mathematics 20 or Pre-Calculus 20. Successful completion of Foundations of Mathematics 30 or Pre-Calculus 30 is preferred.
4. Required grade average
High school students or graduates require a minimum admission average of 70%.
University/college students or graduates (if you've taken more than 18 credit units of classes) requires a minimum average of 60%.
 Learn how we calculate your admission average.
5. English proficiency
If your first language is not English, you may have to prove proficiency in English before admission.
Mature admission
If you don't meet the above admission requirements and are 21 years old or older, you can apply as a mature applicant.
Ready to apply?
A non-refundable application fee of $90 CDN is required before your application will be processed.
Stay connected
Do you want us to send you important reminders, information about our programs or notifications about uSask events?